Paulette Lundy
Chief People Officer (interim)
Paulette Lundy is the interim chief people officer at Enterprise Community Partners.
Paulette leads all human capital work across Enterprise to drive success in talent management and acquisition; training and development; compensation, benefits and retention; diversity, equity and inclusion; and organizational development. She also partners with business, program, shared services and operational leaders to align the necessary people capabilities that allow Enterprise to deliver on its mission and objectives. 
Prior to joining Enterprise in 2022, Paulette founded the Lundy Law Group and Segue Consultants. Paulette has served as consultant, coach, advisor and champion of individual and corporate goals and strategic plans. She effectively manages operational, strategic and legal issues on a daily basis with her clients.
Paulette's career began as an assistant district attorney for the King's County District Attorney's Office in New York, where she was selected to work in two of the office's specialized bureaus – Domestic Violence and Crimes Against Children. She was later recruited to join the New York City Transit Authority, where she successfully litigated labor and employment issues. It is at that point that she developed both the passion and the expertise for workplace civil rights. Paulette had been also appointed to serve as the assistant commissioner of EEO at the New York City Fire Department and as Maryland's statewide Equal Employment Opportunity coordinator. In 2006, New York City Mayor Michael Bloomberg presented her with an outstanding public service award. 
Paulette received her B.A in communications and law from Pace University and her M.A. in human resources development from Towson University. She received her J.D. from the University of Miami School of Law and is a candidate for her LLM.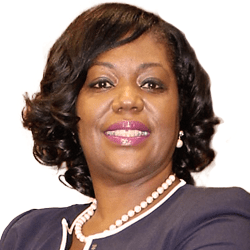 Office Location
Columbia Headquarters
70 Corporate Center
11000 Broken Land Parkway,
Columbia, MD 21044