Repurposing Underutilized Strip Malls to Create Multifamily Housing
While office to housing conversions have been widely discussed as more companies shift to remote work, they often face significant physical and financial challenges as Enterprise has previously explored. On the other hand, vacant or underutilized strip malls can offer developers a unique opportunity to repurpose these properties into the types of housing in great demand: multifamily housing or mixed-use developments with a housing component. 
According to our estimates, repurposing the best-suited 10% of the nation's 947.5 million square feet of strip mall space for redevelopment could create over 700,000 new multifamily homes across the U.S. In this white paper, Enterprise senior research analyst Ahmad Abu-Khalaf examines the opportunities and challenges of converting strip malls to affordable housing and highlights two successful examples from New York and California.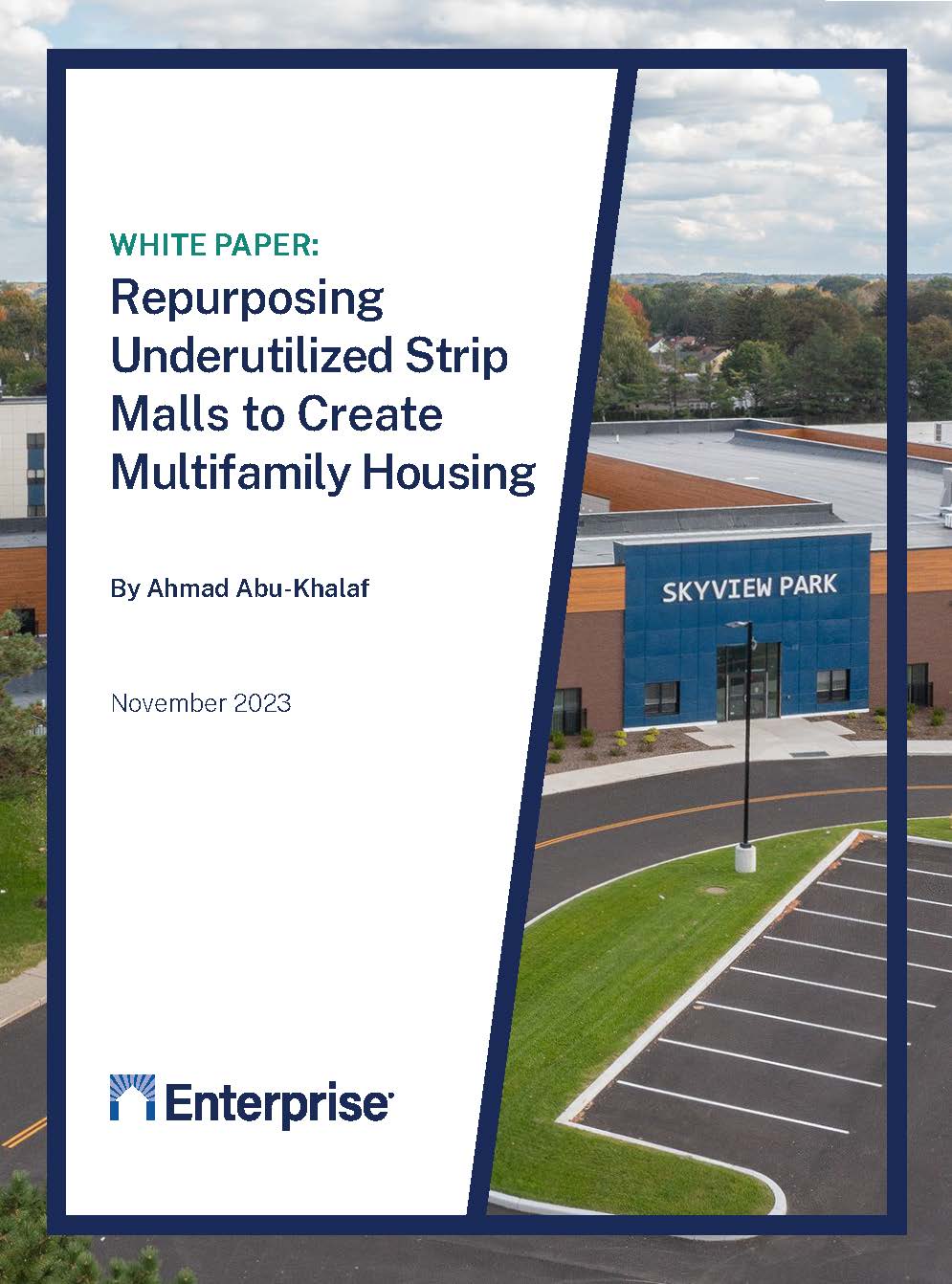 Date
November 2, 2023
Authors
Impact Areas
Preservation & Production