Al Gentry
Principal, Cornerstone Development LLC
Al Gentry is a business development executive with more than 35 years of experience in manufacturing, developing and operating factories and real estate. His career reflects notable accomplishments in new development, acquisitions, asset management, debt structure, complex capital stacks, retrofitting assets and disposition. Al's multi-disciplined talents are transferable to a wide variety of corporate boards in the areas of policy making, strategic planning, governance and regulatory and compliance where he has impacted several boards, advisory groups and committees as chairman. Al directed implementation policies that became protocol for federal agency programs.
In his position as an executive in the Treasury Department of International Paper, the world's largest paper company, Al sought board approval for developing and operating billion-dollar manufacturing facilities round the world.
Al worked as a real estate asset manager and acquisition executive overseeing a $2.5 billion portfolio for Fortune 500 international insurance companies, Aetna and John Hancock, where he presented acquisition investments to the corporate board. Al is the managing principal and owner of his own firm and crafted the value proposition for site development, architectural design, construction and leasing for $1 billion of mixed-used market rate and affordable development.
Al interfaces with key stakeholders at every business phase including, owners, public and private boards of directors, advisory boards, elected officials and government agencies in the areas of budgeting, governance, regulatory and compliance, and compensation.
His experience serving on a for-profit, 5 nonprofit boards and 8 advisory boards and committees have been impactful. Highlights of his deep board leadership experience in corporate governance, regulatory and compliance, policy making, compensation, strategic planning and economic development include two terms on his first board, as a trustee for the National Urban League. One-third of the trustees were Fortune 100 CEO's and he learned firsthand how boards and the critical committee decision making process operate. 
Al directed the organization's mission of economic self-reliance, and equal opportunities as the board chair of the Economic Development Committee. His work on that board aligned with his personal value proposition that economic development programs improve neighborhoods, create jobs, improve housing, health care, education, corporate and foundation donations and strategic partnerships.
Al served as a member of the Williams College Alumni Society Executive Committee during the college's bi-centennial and led the group during the critical development of diverse alumni/student affinity group formation.
Al earned his bachelor's degree in Political Economy with a concentration in Third World Development Economics from Williams College as well as an MBA from the Harvard Business School.  Al holds a Maryland real estate sales agent license.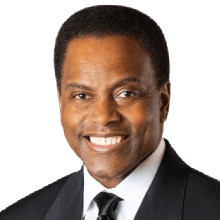 Board Position
Enterprise Community Development
Office Location
Columbia Headquarters
70 Corporate Center
11000 Broken Land Parkway,
Columbia, MD 21044