Alice Carr
Chief Executive Officer, April Housing
Alice Carr is the Chief Executive Officer at April Housing, a Blackstone portfolio company focused on the preservation and creation of high-quality affordable housing throughout the United States. Previously, she was the head of Community Development Banking at JPMorgan Chase, a national real estate business that lends to and invests in community and economic development projects in underserved markets across the United States.
Alice has over two decades of finance experience. Prior to joining Chase in 2011, Alice served as a managing director and Western regional director for Citi Community Capital, the community lending division of Citigroup, where she managed a group that originated construction, permanent and gap financing for a wide variety of residential, commercial, and mixed-use community development properties. Before her 12 years at Citigroup, Alice worked at the Low Income Investment Fund in San Francisco.
Alice serves on a variety of boards and committees including chair of the Southern California Leadership Council for Enterprise Community Partners, chair of the board of directors for California Community Reinvestment Corporation and treasurer of the board of directors for the Los Angeles Conservancy.
Alice earned a Bachelor of Arts from Occidental College, graduating cum laude and Phi Beta Kappa, and receiving honors and distinction in double majors of American Studies and German Literature. Alice holds a Master of Arts from the University of California, Los Angeles, in Urban Planning with a concentration on housing finance and community development.
Alice is based in Los Angeles.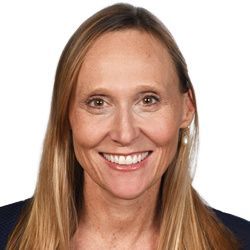 Board Position
Enterprise Community Investment
Enterprise Community Loan Fund
Office Location
Columbia Headquarters
70 Corporate Center
11000 Broken Land Parkway,
Columbia, MD 21044