Barbara Poppe
Principal, Barbara Poppe & Associates LLC
Barbara Poppe is principal of Barbara Poppe & Associates LLC, established in 2014, which works with communities and organizations to tackle complex issues by developing a collaborative, cross-sector approach that leads to a common agenda, shared measurement strategies, continuous communications processes and a set of mutually reinforcing activities. By helping organizations develop the capacity and adaptive leadership skills to be an effective backbone structure, they can undertake a systems approach that achieves results and community impact. Areas of focus include homelessness, affordable housing, public health and anti-poverty strategies.
Barbara served as the executive director of the U.S. Interagency Council on Homelessness from November 2009 to March 2014. During her tenure, Poppe oversaw the federal response to homelessness by working with 19 federal agencies to create partnerships at every level of government and with the private sector to reduce and end homelessness. In June 2010, Barbara and four cabinet secretaries announced Opening Doors, the nation's first-ever comprehensive federal plan to prevent and end homelessness. 
Barbara has more than 25 years of experience working on homelessness with housing-related nonprofit organizations. She served as the executive director of the Columbus, Ohio-based Community Shelter Board (CSB) from October 1995 to November 2009 and as the executive director of Friends of the Homeless, Inc. from June 1990 to October 1995. Barbara holds a Master of Science degree in Epidemiology from the University of Cincinnati.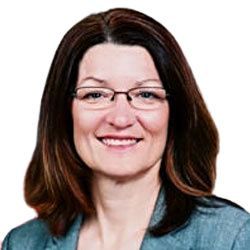 Board Position
Enterprise Community Partners
Office Location
Columbia Headquarters
70 Corporate Center
11000 Broken Land Parkway,
Columbia, MD 21044