Christopher Herrmann
EVP, Chief Investment Officer and Fund Manager, Real Estate Equity
Chris Herrmann is Executive Vice President, Chief Investment Officer and Fund Manager of Enterprise's real estate equity business, operating under Enterprise Community Investment, an Enterprise Community Partners affiliate. He is responsible for raising, structuring and managing equity funds, as well as managing the teams that originate and close investment opportunities, asset manage the portfolio and report to investors.
Chris has been involved with this business at Enterprise since it was created in 2013. The team's portfolio includes more than 10,000 affordable and workforce homes and represents more than $1 billion of assets under management.
Chris was previously a director with Enterprise's Housing Credit investment team from 2006 to 2012, where he analyzed, evaluated and underwrote affordable housing investments that leveraged the Low-Income Housing Tax Credit (Housing Credit) and the Federal Historic Tax Credit.
Chris has been involved in housing finance since 2005. Before joining Enterprise, he worked with John Hancock Realty Advisors in Boston, where he directly invested in affordable housing projects that leveraged the Housing Credit, Historic Rehabilitation Tax Credits and state tax credit programs.
Chris graduated summa cum laude from Northeastern University with a bachelor's degree in business administration and a dual concentration in finance and entrepreneurship.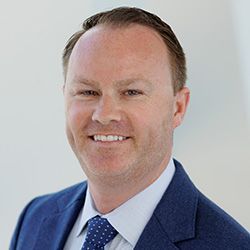 212.284.7191
Office Location
New York City
1 Whitehall Street
New York, NY 10004