Danielle Hammann
VP, Investor Relations
Danielle Hammann is vice president for multi-investor fund operations for Enterprise Housing Credit Investments, LLC. She manages ongoing relationships with and raises equity from financial institutions investing in Low-Income Housing Tax Credit funds. Before transitioning to her current position, Danielle was a senior loan officer with an affiliate - Enterprise Community Loan Fund. Danielle joined Enterprise in 2009.
Prior to joining Enterprise, Danielle worked at Fannie Mae where she underwrote and closed loans for affordable housing developments. Danielle has also held positions in relationship management, credit risk management, and regulatory compliance.
Danielle has an MBA from Tiffin University in Tiffin, Ohio and a bachelor's degree in finance from Cleveland State University.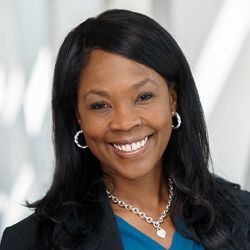 Office Location
Columbia Headquarters
70 Corporate Center
11000 Broken Land Parkway,
Columbia, MD 21044