Darrin L. Williams
Chief Executive Officer, Southern Bancorp, Inc.
Darrin Williams is a banker, securities and consumer protection attorney, former legislator and passionate advocate for financial inclusion. Currently serving as the chief executive officer of Southern Bancorp, Inc., Darrin oversees the strategic direction and operations of each of Southern Bancorp's three Community Development Financial Institutions. Focused on the net worth building strategies of homeownership, entrepreneurship and saving, Southern Bancorp believes that wealth building isn't just for the wealthy; they seek to be wealth builders for everyone.
In addition to serving on the CDFI boards of Southern Bancorp Bank and Southern Bancorp Community Partners, Darrin is also a board member of the Little Rock Chapter of the Federal Reserve Bank of St. Louis; an advisory board member for two New Market Tax Credit community development entities – Advantage Capital and BancorpSouth; a director of the Community Development Bankers Association, the trade association for CDFI banks; a director of the GABV; a member of the Robert Woods Johnson Foundation Racial Equity Working Group; and a member of the Clinton Foundation's Inclusive Economic Recovery task force.
Prior to leading Southern, Darrin served as managing partner at the law firm of Carney, Williams, Bates, Pulliam & Bowman, PLLC, where his firm recovered over a billion dollars for aggrieved institutional investors and consumers in class action litigation against some of the nation's largest publicly- traded companies. Darrin also served three terms in the Arkansas House of Representatives (2008-2013), including serving as Speaker Pro Tempore of the 89th Arkansas General Assembly.
Darrin received his bachelor degree from Hendrix College, his Juris Doctor from Vanderbilt University School of Law and his Master of Laws degree in Securities and Financial Regulation from Georgetown University Law Center in Washington, D.C.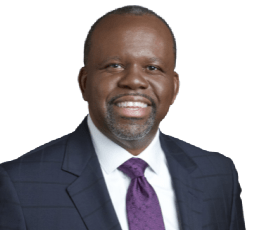 Board Position
Enterprise Community Partners