Dorena Rodriguez
VP, Portfolio Performance, Asset Management
As vice president for Enterprise Community Asset Management, Inc., Dorena Rodriguez leads the company's reporting and interaction with investors on the Housing Credit  portfolio and manages key investor relationships regarding asset management of their investment portfolios. She also oversees the risk rating process and the project performance list. Her team produces portfolio trends analyses and played a key role in the new e360 community platform for Housing Credit or LIHTC investments (investor portal).
Dorena joined Enterprise as an asset manager in 1996 in the New York City office, where she worked extensively on a portfolio of multifamily occupied rehab and mixed-income properties and developed and delivered compliance training for our partners. In 2000, she transferred to Los Angeles to oversee the growing Enterprise portfolio in California and Arizona. In 2005, she joined the asset management workouts group where she focused on problem resolution for troubled deals in the portfolio. In 2009, she was assigned to lead portfolio performance and was promoted to vice president in 2017.
Prior to Enterprise, Dorena worked as a program evaluator for the U.S. Government Accountability Office in Washington, D.C. Dorena is a Certified Credit Compliance Professional (C3P), holds a master's degree in Public Administration from Columbia University and a bachelor's degree from Stanford University.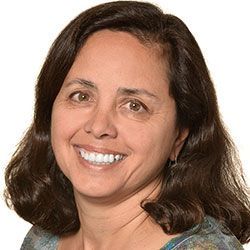 213.787.8218
Office Location
Los Angeles
700 South Flower St.
Los Angeles, CA 90017