Drew Warshaw
Chief Operating Officer
Drew Warshaw is the Chief Operating Officer at Enterprise Community Partners. Since 1982, Enterprise has invested $64 billion and created 951,000 homes across all 50 states, the District of Columbia, Puerto Rico, and the U.S. Virgin Islands all to make home and community places of pride, power and belonging. Drew works with a broad array of stakeholders to build on the strength and breadth of Enterprise's work nationwide.
Drew Warshaw has also served on the executive team as the interim Co-CEO and President of Enterprise Community Partners. As COO, Drew leads Enterprise's operations and oversees the implementation of Enterprise's five-year strategic plan.
Drew has deep experience navigating a variety of strategic, business and policy matters in both the public and private sectors. This includes launching and running one of the country's largest renewable energy businesses, serving as a key advisor to the former governor of New York, and helping to manage the second-largest transportation agency in the United States.
Prior to joining Enterprise, Drew helped build and lead Clearway Energy Group, where he launched and managed the company's Community Solar business and deployed more than $1 billion in capital across dozens of solar farms to become the industry leader in developing, financing and operating such projects. Before Clearway, he helped launch the renewables division of NRG Energy, Inc., a Fortune 250 company, a division that was later acquired and reorganized as Clearway.
Prior to Clearway, Drew served in several public sector roles, first at the think tank Center for American Progress and then as assistant secretary to the former governor of New York. Later, Drew became chief of staff at The Port Authority of New York & New Jersey, where he helped manage the agency's 7,000 employees, an annual budget of $7 billion, and a long-term capital plan of $30 billion. While at The Port Authority, Drew played a pivotal role in the turnaround of the World Trade Center rebuilding after years of delay and contention, earning accolades from New York Magazine, Crain's New York Business "40 Under 40" (2011), and the definitive account of the rebuilding, Power at Ground Zero.
Drew graduated with a B.A. from Cornell University and an MBA from Columbia Business School. A lifelong New Yorker, Drew serves on the board of directors of Union Settlement, one of New York City's oldest nonprofit service providers serving more than 10,000 residents in East Harlem.
For media inquiries, contact Stephen Fee at sfee@enterprisecommunity.org.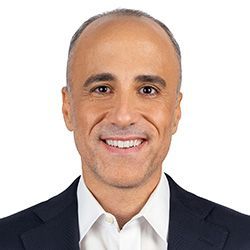 Office Location
New York City
1 Whitehall Street
New York, NY 10004