Erika Ruiz
Senior Director, TA & Capacity Building
Erika Ruiz serves as a Senior Director of Technical Assistance and Capacity Building with Advisors, where she leads the Public Housing consulting initiatives and manages teams focused on HUD CPD programs, Equitable Recovery and Revitalization.
For over eight years, her team has provided technical assistance and capacity building to hundreds of housing authorities, municipal governments and nonprofit organizations across the country in various program areas. In this role, she plans, designs, and leads the execution of direct technical assistance and needs assessments to municipal and state agencies, public housing authorities, and nonprofit organizations. Erika also leads programmatic efforts for Puerto Rico and the US Virgin Islands with particular focus on their recoveries from the 2017 hurricanes. She routinely conducts trainings and convenes working groups, develops materials and tools in Spanish and English, and helps link federal efforts with local activities.
With the local efforts in the U.S. Caribbean, Erika works to better position and strengthen government response to local needs, specifically as a community partner, and better collaborate with the central government on the islands. Prior to her work at Enterprise, she worked directly on housing development projects securing over $50.6 million in permanent financing to create 667 units of affordable housing in the District of Columbia serving individuals and families at 0-60% AMI with supportive services while at SOME, Inc. Erika holds a bachelor's in sociology and master's degree in public administration from Cornell University and is originally from the South Bronx.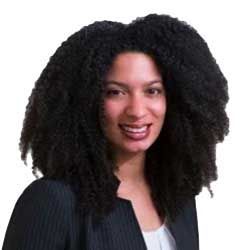 202.649.3927
Office Location
Washington, D.C.
10 G Street NE
Washington, DC 20002