Greg Griffin
VP, Asset Resolution & Dispositions
As vice president for Enterprise Community Asset Management, Inc., Greg Griffin manages Enterprise's Asset Resolution and Disposition groups, where he and his team focus on strengthening the company's nationwide Housing Credit portfolio through management of workouts and timely disposition of investments. He also oversees the real estate owned function where an Enterprise affiliated entity serves as interim general partner.
Since coming to Enterprise, Greg has been instrumental in developing policies, procedures and training for the disposition program beginning with the first dispositions in 2003. He and his team have successfully managed the transfer of over 1,200 investments and dissolution of numerous funds. Greg works closely with investors and developers to develop successful workout strategies leading to the efficient unwinding of partnerships after the end of the tax-credit compliance period.
Greg has more than 30 years of real estate experience in operations, asset management and underwriting. He has presented at national and regional forums on the Year 15 disposition process and has been involved with the Housing Credit program since its inception in 1987. Prior to joining Enterprise in 2001, Greg was the director of operations with HAI Management, Inc., a large Mid-Atlantic property management firm specializing in affordable housing. He served with HAI Management for 13 years.
Greg holds a bachelor's degree in Business Administration from Bridgewater College in Bridgewater, Virginia.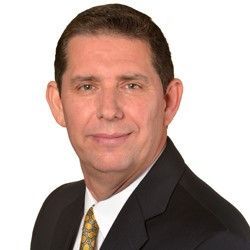 Office Location
Columbia Headquarters
70 Corporate Center
11000 Broken Land Parkway,
Columbia, MD 21044