Heather Hood
VP, Northern California Market
Heather Hood is Vice President and Northern California Market Leader for Enterprise Community Partners. 
At Enterprise, Heather directs program work in Northern California to ensure residents live in quality homes that are affordable and connected to opportunity. These efforts include generating policy and funding innovations to address the tremendous affordable housing needs, and increasing local, regional and state resources and effective techniques for affordable housing protections, preservation and production.
Heather joined Enterprise in 2011, and since then, her pursuits to advance solutions include co-authoring The Elephant in the Region: How Bay Metro Can Lead a Bold Regional Housing Agenda, which recently led to the creation of the Bay Area Housing Finance Authority, the region's first regional housing agency. In response to the pandemic and the state of California's bold commitment to use hotels and motels to address homelessness, Project Homekey, she helped build a state-wide technical assistance team to serve the state's $3.5 billion commitment. She also conceived Enterprise's technical assistance approach around the Affordable Housing and Sustainable Communities program, leading to more $400 million in annual state resources to create affordable homes. She also co-chaired the city of Oakland's housing cabinet to determine more practical and impactful solutions. 
Prior to joining Enterprise, Heather worked at The San Francisco Foundation as initiative officer, managing their Great Communities Collaborative. She was instrumental in the development of the $85 million Bay Area Transit-Oriented Affordable Housing Fund. From 1997-2010, Heather was a lecturer at University of California Berkeley's department of city and regional planning and a co-founder and director of its Center for Community Innovation. At CCI, she developed and directed an annual program to ensure students of color attended and advanced through the city planning department with internships and a network of mission-oriented professionals in government and nonprofit sectors. She co-authored The Future of Infill Housing in California: Opportunities, Potential, Feasibility and Demand for the California Department of Housing and Community Development, which laid the groundwork for the Sustainable Communities and Climate Protection Act. Heather holds a bachelor's in architecture from Carnegie Mellon and master's degrees in architecture and in city and regional planning from University of California -Berkeley.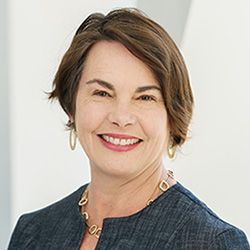 415.400.0973
Office Location
San Francisco
101 Montgomery Street
San Francisco, CA 94104