Jay Patrick
Senior Director of Development
Jay Patrick is a senior director for the Resource Development Group for Enterprise Community Partners, Inc. He oversees development and fundraising activities that provide philanthropic support to Enterprise's programmatic work in New York.
Jay has more than 16 years of experience in nonprofit development and cause-related marketing. Prior to Enterprise, he led the development department for the Metro New York chapter of Make-A-Wish. He also worked in the development departments of Easter Seals New York and United Way of New York City. Prior to nonprofit fundraising, Jay was a member of the cause-branding team at Cone, Inc.
Jay received his bachelor's degree in journalism and communications from the University of Oregon.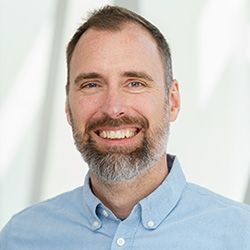 212.284.7187
Office Location
New York City
1 Whitehall Street
New York, NY 10004