Jennifer Buxtin
VP, National Field Operations, Asset Management
As vice president, national field operations, Jennifer Buxtin is responsible for the asset management oversight of a portfolio of multifamily projects which represent over 1,300 projects and 100,000 homes. She oversees a staff of asset managers who ensure the financial and physical wellbeing of investments through site visits, financial analysis, problem resolution, and workouts. Buxtin brings nearly 20 years of housing and management expertise to her role at Enterprise.  
Prior to joining Enterprise, Buxtin was director of monitoring at the Department of Housing for the City of Chicago, where she was responsible for ensuring compliance and federal/state wage and hiring requirements for a variety of federal, state, and local affordable housing programs. Buxtin was nominated for and completed the city's intergovernmental executive development program.
Buxtin earned her bachelor of arts degree from Southern Illinois University and a master of public administration from Illinois Institute of Technology.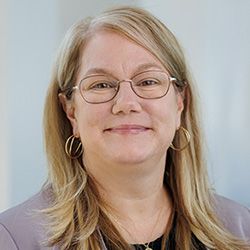 Office Location
Chicago
125 South Wacker Drive
Chicago, IL 60606
Capabilities
Low-Income Housing Tax Credit