J.J. Amos
Senior Director, Asset Management
J.J. Amos is senior director for Enterprise Community Asset Management, Inc. He manages teams that are responsible for overseeing the national portfolio of approximately 1400 Low-Income Housing Tax Credit (Housing Credit) communities, ensuring the long-term health of the properties through site visits, financial analysis, problem-solving and monitoring compliance with Housing Credit regulations. J.J.'s team of roughly 25 professionals are spread across the country in five offices including Columbia, Maryland, Chicago, Los Angeles, New York City and Portland, Oregon so that asset managers can deliver their local expertise and market knowledge to the work they do with our developer and investor partners.
J.J. brings more than 27 years of housing operations experience and expertise with communities financed using the Housing Credit program to his role at Enterprise. He joined Enterprise in 2002 as an asset manager and was promoted to senior asset manager in 2005, assuming oversight of the Los Angeles-based team. In 2008, J.J. was promoted to director and in 2009, he added oversight of the Portland-based asset management team. In April 2014, he was promoted to senior director to oversee national field operations.
Prior to joining Enterprise, J.J. worked as a senior asset manager for Lennar Affordable Communities and as an asset manager for the Housing Authority of Portland, overseeing their portfolio of Housing Credit communities. In 2002, J.J. received the Certified Property Manager (CPM) designation through the Institute of Real Estate Management (IREM).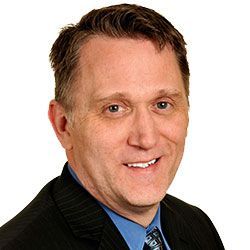 503.553.5648
Office Location
Portland
1001 SW 5th Avenue
Portland, OR 97204