Kate Chavez
VP, Investor Relations, Enterprise Housing Credit
Kate Chavez is vice president for proprietary and multi-investor relations for Enterprise Housing Credit Investments, LLC. She raises equity from and manages ongoing relationships with financial institutions investing in Enterprise's Low-Income Housing Tax Credit equity funds.
Kate has been in the housing credit business for 18 years, including eleven years with Enterprise. Prior to her current position, Kate underwrote housing credit transactions for Enterprise and another national syndicator. Before joining the housing credit industry, Kate worked for General Electric Commercial Finance providing financial services products to technology companies.
Kate holds a Master of Business Administration and Master of Real Estate Development from Portland State University and bachelor's degree in Finance from University of Colorado at Boulder.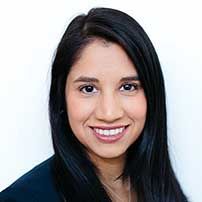 Office Location
Portland
1001 SW 5th Avenue
Portland, OR 97204
Capabilities
Low-Income Housing Tax Credit