Kelly Shiflett
SVP & CFO, Community Development Division
Kelly Shiflett is Senior Vice President and Chief Financial Officer of the Community Development division of Enterprise Community Partners.  She is responsible for the overall capital structure for the organization. As CFO, she manages the financial systems, processes and controls, oversees all financial and operational aspects and initiatives, and is a lead support on the management team in evaluating strategic and operational opportunities and risks. She manages the finance department including the corporate, development accounting and property management accounting teams.
With over 25 years of experience in finance, Shiflett has a strong and diverse background. Before joining Enterprise, she served as vice president of finance and treasurer for Washington Real Estate Investment Trust (REIT). During her tenure with the company, Shiflett developed and managed a three-year rolling enterprise model for tracking financial performance and significant metrics of the company and its portfolios. She also raised $1 billion of equity and $1.5 billion of debt financing.
Prior to that, Kelly was lead analyst, listing qualifications with the NASDAQ Stock Market, Inc. and loan officer with FNMC – The Mortgage Company.
Shiflett holds a bachelor of science in business and management from Wake Forest University and a master of business administration in finance and entrepreneurship from the University of Maryland, College Park. She is a CFA® charterholder.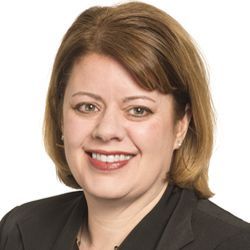 410.772.2560
Office Location
Columbia Headquarters
70 Corporate Center
11000 Broken Land Parkway,
Columbia, MD 21044