Kevin G. Chavers
Independent Director, Freddie Mac
Kevin G. Chavers is a member of the board of directors of Freddie Mac, Sumitomo Mitsui Banking Corporation, Chimera Investment Corporation, Toorak Capital Partners and the board of trustees of the Optimum Funds. He was formerly a managing director and member of the global fixed income securitized asset investment team at BlackRock. He was also a co-leader of the BlackRock Impact Opportunity fund and formerly a member of the global public policy group and government relations steering committee. Chavers has extensive experience in the mortgage capital markets and housing finance policy in both the public and private sectors. He was the co-chair of the Black professionals network at BlackRock.
Prior to joining BlackRock in 2011, Mr. Chavers was a managing director at Morgan Stanley, where he served as a senior relationship manager with coverage responsibilities for the mortgage government-sponsored enterprises and related clients. He previously headed the global mortgage operating businesses of Morgan Stanley during their strategic repositioning. He also led strategy, execution and banking for the mortgage principal finance team within the securitized products group.
Prior to joining Morgan Stanley, he was a vice president in the mortgage securities department at Goldman Sachs & Co.
Chavers served as the President of Ginnie Mae in the Clinton administration. He also formerly served as majority staff counsel to the United States Senate Committee on Banking, Housing and Urban Affairs. He began his career with the law firm of Milbank, Tweed Hadley, and McCloy.
Chavers is a graduate of Harvard Law School and earned a bachelor's in city planning from the University Of Virginia School of Architecture.
He currently serves as chairman of the Bedford Stuyvesant Restoration Corporation and on the boards of directors of Enterprise Community Partners, the Upper Manhattan Empowerment Zone, the University of Virginia Foundation and the Penn Institute for Urban Research. He is a former Partnership for New York City David Rockefeller Fellow.
Chavers is a native Philadelphian.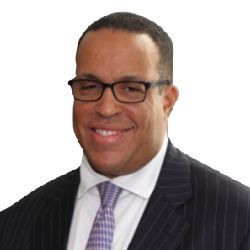 Board Position
Enterprise Community Partners
Office Location
Columbia Headquarters
70 Corporate Center
11000 Broken Land Parkway,
Columbia, MD 21044