Kevin Seawright
VP, Operations, Enterprise Residential
Kevin Seawright is vice president of Operations for the Emerging and Transitional Portfolio. This group of primarily urban, challenged properties also includes communities under rehab or new construction communities in lease-up.
  
Mr. Seawright is an operations leader with over 20 years of experience who has expertly managed resources at several municipal, non-profit, and private-sector business organizations. Previous positions include Chief Financial and Real Estate Officer, Director of Property Management of Montgomery County Housing Commission, and Director of Property Management for a local Maryland property management firm.
 
After more than a decade of public service, Mr. Seawright transitioned into the private sector, fulfilling various operational director roles in Washington, D.C. before joining Enterprise Residential.  He earned a Master of Business Administration degree and professional certifications from Notre Dame University Mendoza School of Business for Management of Non-Profit organizations.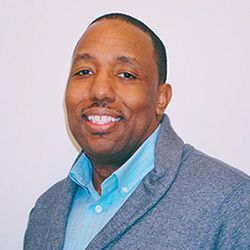 Office Location
Baltimore
875 Hollins Street
Baltimore, MD 21201