Meaghan Shannon Vlkovic
VP, Southeast Market & Sr. Advisor, Preservation Next
Meaghan Shannon-Vlkovic is vice president, Southeast market leader and senior advisor, Preservation Next for Enterprise Community Partners.  
Meaghan leads Enterprise's program work in the Southeast region, which includes the states of Georgia, North Carolina, South Carolina, Florida, Alabama and Tennessee. She focuses on providing an array of resources to affordable housing and community development partners. This includes capacity building assistance for preservation and neighborhood stabilization, and helping communities plan for future development, such as transit-oriented development opportunities around Atlanta's expanding public transit system.
From 2001 to 2004, Meaghan was a program officer and assistant director of housing and finance in Enterprise's New York office, where she coordinated technical assistance and training to nonprofit and for-profit developers while overseeing a project management team and portfolio of tax-credit developments.
Meaghan has also served as development coordinator at Monadnock Construction in Brooklyn, New York, where she was responsible for planning and analysis of housing development opportunities, and as executive director of Aquinas Housing Corporation, a Bronx nonprofit community-based organization involved in the rebuilding and management of 1,200 homes serving the formerly homeless, seniors and families with low to moderate incomes.
Meaghan earned her bachelor's degree from SUNY Oneonta College and her master's degree from CUNY Hunter College in New York City.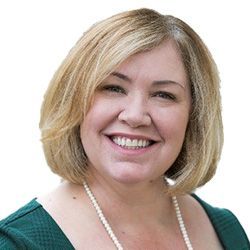 404.698.4612
Office Location
Atlanta
50 Hurt Plaza
Atlanta, GA 30303