Monica Areford
VP, Shared Services, Enterprise Residential
Monica Areford, vice president of Shared Services, is responsible for overseeing the critically important teams in Affordable Program Compliance, Marketing, Learning and Development, Engineering, and Yardi. She is responsible for the strategic planning in these departments, creating and maintaining the Policies & Procedures for the company while finding ways to enhance the employee experience and culture. Ms. Areford participates in public policy and industry forums which advance and support the work of Enterprise and bring favorable attention to our collective efforts.
Previously, Ms. Areford was with The Shelter Group for nine years and played a pivotal role when Enterprise purchased the Shelter Group.  She has over 20 years of property management experience, both conventional and affordable, and has been directly involved in numerous acquisitions, dispositions, new construction lease-ups, and renovations.
Active in the Property Management Association (PMA), Maryland Affordable Housing Coalition (MAHC), Maryland Multi-Housing Association (MMHA), and Housing Partnership Network (HPN), she is also a graduate of the Dale Carnegie Leadership Training, a Certified Tax Credit Specialist, and has obtained her HCCP designation.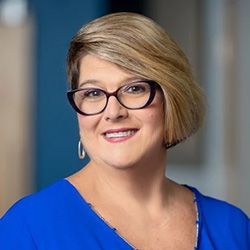 Office Location
Baltimore
875 Hollins Street
Baltimore, MD 21201