Sarah Rosen Wartell
President, Urban Institute
In 2012, Sarah Rosen Wartell became the third president of the Urban Institute since its founding in 1968. A nonprofit research organization of more than 550 staff, Urban provides data and evidence to help advance equity and upward mobility and to improve the well-being of families and communities. Under Sarah's leadership, Urban has increased its delivery of research insights to federal, state, and local government decisionmakers, as well as community advocates, corporations, and philanthropists; has become a leader in research communications and data visualization; and has modernized its business systems and technology.
Before joining Urban, Sarah was the founding chief operating officer and then executive vice president of the Center for American Progress, where her work focused on the economy and housing markets. She also served as deputy assistant to the president for economic policy and deputy director of the National Economic Council. At the US Department of Housing and Urban Development from 1993 to 1998, Sarah advised the federal housing commissioner on housing finance, mortgage markets, and consumer protection. She was later a consultant to the bipartisan Millennial Housing Commission.
Before her government service, Sarah practiced law with the Washington, DC, firm Arnold & Porter.
Sarah currently serves on the board of Enterprise Community Partners, Bank of America's National Community Advisory Council, the executive board of the National Academy of Public Administration's Center for Intergovernmental Partnerships, and the Sadie Collective's Advisory Council. Sarah areas of expertise include community development, consumer finance, asset building, and housing finance.
Sarah has an A.B. degree with honors in urban affairs from the Princeton School of Public and International Affairs, a J.D. from Yale Law School, and an honorary undergraduate degree from the University of Maryland, Baltimore County.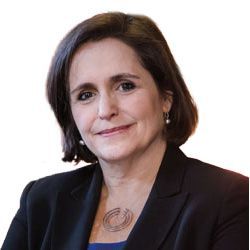 Board Position
Enterprise Community Partners
Office Location
Columbia Headquarters
70 Corporate Center
11000 Broken Land Parkway,
Columbia, MD 21044