Sharon L. Heck
Corporate Vice President and Chief Tax Officer, Intel Corporation
Sharon L. Heck is corporate vice president finance and chief tax officer at Intel Corporation, responsible for leading all aspects of the global tax function including audits, policy, compliance, planning, transfer pricing, due diligence and risk. Sharon has also previously served as Intel's treasurer.
In 2018, Sharon joined Intel with a history of finance and tax leadership experience as a tax partner with both Ernst & Young and PricewaterhouseCoopers. She also served as vice president of tax and corporate secretary for Berkshire Hathaway Inc. During her almost three decades of experience, Sharon has held several leadership roles on acquisition teams, diversity and inclusion programs, insurance industry initiatives, employee benefit plans, private foundations and not-for profits, corporate governance improvement projects, and training programs and conferences.
Sharon currently chairs the National Association of Manufacture's R&D Coalition and serves as the finance committee chair on the board of Enterprise Community Partners. Furthermore, she is a member of the leadership team in several business organizations including the Silicon Valley Tax Directors Group, the American Bar Associations Women in Tax and The Tax Council.
Sharon holds a Juris Doctor degree from Creighton University, a master's degree in taxation from Georgia State University and a bachelor's degree in accounting from Troy University, where she was inducted into the Troy University Accounting Hall of Fame.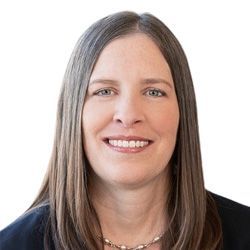 Board Position
Enterprise Community Partners
Office Location
Columbia Headquarters
70 Corporate Center
11000 Broken Land Parkway,
Columbia, MD 21044