Stacie Birenbach
VP, Real Estate Development, Community Development Division
Stacie Birenbach is a vice president of Real Estate Development at Enterprise Community Development. She has nearly 20 years of experience in affordable housing finance and development and leads staff in managing development functions from initial feasibility through completion. As a development officer, she managed the development or repositioning of more than 1,000 affordable homes with more than $100 million in total development costs.
 
She brought extensive local and national affordable housing finance experience to this role having previously served at the District of Columbia's Department of Housing and Community Development and at the Local Initiatives Support Corporation. Stacie began her community development career as a Peace Corps Volunteer in Latvia where she led the creation of a regional support center for non-governmental organizations which is still active after 20 years.
 
She is a Certified Public Manager and Lean Six Sigma Green Belt. Stacie holds an MPA with a focus on urban policy and nonprofit management from the School of International and Public Affairs at Columbia University and a BA in Spanish and International Studies from Emory University. She currently serves on the Board of the Coalition of Nonprofit Housing and Economic Development.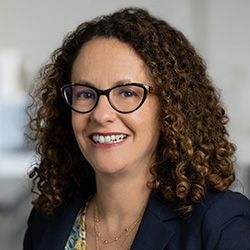 202.885.9561
Office Location
Baltimore
875 Hollins Street
Baltimore, MD 21201