Sunil I. Gupta
VP, Central Operations, Asset Management
As vice president of Central Operations, Sunil I. Gupta leads the team responsible for the review, analysis and approval of lower tier audits, tax returns and reporting of quarterly information. Sunil also leads the team responsible for the oversight and support of key components related to establishing tax credit delivery, equity payments and Low-Income Housing Tax Credit (Housing Credit ) compliance.
After working as a consultant with Enterprise, Sunil joined the organization full time as a regional accounting manager in late 2006, where he managed the year-end audit, tax return and quarterly workflow process for the west region, working proactively with sponsors, asset managers and external CPAs to meet financial reporting deadlines. Sunil has over 20 years of experience in finance. Prior to joining Enterprise, Sunil spent nearly 10 years with a Department of Defense (DOD) agency located in Carderock, Maryland where his main responsibilities included managing the audit review process of multiple DOD credit card programs, as well as creating and enforcing policies for an agency of 3,500 employees
in accordance with government legislation and regulatory requirements.
Sunil received his bachelor's degree in accounting from Hampton University and has participated in a leadership program in Howard County, Maryland.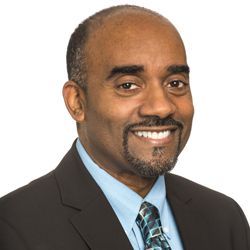 410.772.2601
Office Location
Columbia Headquarters
70 Corporate Center
11000 Broken Land Parkway,
Columbia, MD 21044