Tania Garrido
Senior Director, Asset Management
As Senior Director of Asset Management, Northeast Region for Enterprise Community Asset Management, Inc., Tania Garrido oversees a staff of eleven that asset manage a portfolio of 345 low-income housing tax credit properties through site visits, financial review and problem solving and technical assistance. Based in the organization's New York office, Tania's focus is the Northeast Region (Maine, New Hampshire, Vermont, Rhode Island, Connecticut, Massachusetts, New York, New Jersey and Puerto Rico) and the development and maintenance of relationships with general partners there.
Tania joined Enterprise as a summer intern in asset management in 1997 and then as an asset manager in 1998 following completion of a graduate program at the Robert J. Milano Graduate School of Urban Policy and Management at the New School. In her 17-year tenure with the organization, she has been promoted several times, most recently to her current position in March, 2015. Prior to joining Enterprise, she held various positions related to LIHTC compliance and research and analysis on topics including the impact of Section 8 loss, tracking construction and lease-up of LIHTC properties.
In addition to her master's in Urban Policy and Analysis and Management, Tania holds a bachelor's degree in Economics from Fordham University.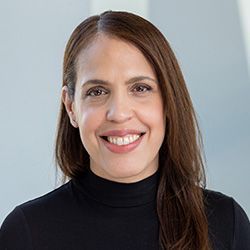 Office Location
New York City
1 Whitehall Street
New York, NY 10004