William A. Varoli
Senior Director, Development Risk Management
As senior director of the Development Risk Management (DRM) team, William (Billy) Varoli is responsible for the oversight of construction management, with a focus on project performance. This involves upfront review of construction documents as part of the underwriting process and monitoring of each development transaction through completion. Billy and the DRM team also provide support to asset managers in the evaluation and resolution of construction or environmental issues related to the stabilized properties.
Billy joined Enterprise in 2013 as a development risk manager and was most recently promoted to senior director in 2020. He has more than 15 years of experience in the field. Prior to joining Enterprise, Billy worked for a Maryland-based construction firm as a project manager. In that role, he was responsible for the oversight of construction for a variety of government contracts, including improvements at the Social Security Administration and Fort Myer. As a former field engineer with a construction company in New York City, Billy was part of the Interiors Estimating department and was also stationed in the field at the Hearst corporate headquarters and Lincoln Center redevelopment projects.
Over the first eight years of Billy's career, he worked in various capacities for several architectural firms and was involved in all phases of projects from schematic design through construction administration. Billy received a bachelor's degree in architecture from Syracuse University.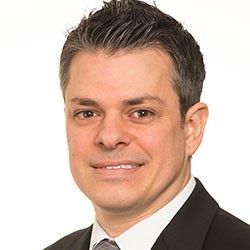 Office Location
Columbia Headquarters
70 Corporate Center
11000 Broken Land Parkway,
Columbia, MD 21044