When Ability Housing opened its doors in 1992 as a group home for adults with cognitive disabilities, no one could have imagined the growth the organization would experience or the number of people they would be able to help.
And their growth over the last 30 years has been nothing short of inspiring. From its roots in independent living, this Jacksonville, Florida-based nonprofit expanded to include the development of multifamily housing serving low-income households and earned a well-deserved reputation as a state leader in affordable and supportive housing.
We spoke to President and CEO Shannon Nazworth about Ability Housing's work, challenges, and vision moving forward.
Say a little bit about the work that you do at Ability Housing.
Image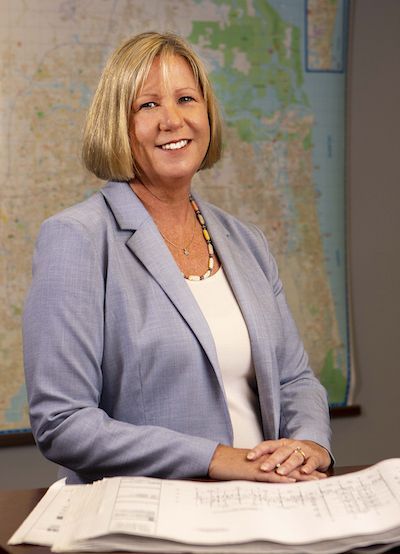 Ability Housing develops and operates affordable rental housing for the betterment of the residents and community. We go beyond the traditional landlord-tenant relationship by pairing our housing with resident-focused services that empower tenants to improve their physical, financial, mental, and social health.
We are also dedicated to impacting how affordable and supportive housing is delivered in our state. Because we will never ensure everyone has a stable home on our own, we need a robust industry that embraces best practices to achieve our mission and vision.
How are the HUD Section 4 capacity building funds used at your organization? What do you hope to accomplish when this project is complete?
The Section 4 funds are applied to critical predevelopment expenses for our pipeline of affordable rental housing projects. These expenses include full-time, salaried staff positions, as well as consultants to enhance our team's capacity in areas such as development, financing, and construction.
We currently have four properties, totaling 375 units, with financing secured. We have an additional five properties for which we have secured site control and funding applications are in process. We would not be able to maintain such a robust pipeline of affordable housing properties to develop without the support of the Section 4 capacity building grant.
How have the last two to three years challenged Ability Housing? What has been the hardest part of the experience for Ability Housing? For your service population?
The pandemic created uncertainty across multiple fronts. Individually and collectively, we navigated direct challenges to our physical, mental, emotional, and financial well-being.
For Ability Housing, we were most focused on ensuring our residents knew they wouldn't lose their housing. Many had been homeless when they moved in, and they were especially concerned when so many jobs were lost. But we were able to work with our residents on a case-by-case basis and provide a sense of stability. None of our tenants lost their housing due to an inability to pay.
For me, I was also concerned for the staff. It was a hard time for everyone, and I didn't want them to burn out. We all learned an enhanced sense of grace in embracing flexibility as each day potentially brought a new challenge. Yet, throughout it all, Ability Housing was able to position itself for significant growth in the years ahead.
What have you learned in this unique and challenging time? Will you make any permanent changes going forward?
Virtually overnight, housing became the center of most of our lives as the pandemic forced us all into our homes to work, learn, and protect our health. This monumental shift provided an incredible opportunity to rethink the tenant-landlord relationship.
We have embraced our residents in new ways — not merely as tenants, but as teammates working together in pursuit of success on their terms. This evolution in our approach has changed the way we engage community partners for programming, co-located services (like the Bezos Academy at Village on Mercy), and resident support services.
What do you think will change about affordable housing over the next five years? How are you excited about Ability Housing impacting that change?
I am hopeful that the next five years will bring significant increases in funding for affordable housing. Housing affordability is a crisis across the country, and the federal government has to do more to help our neighbors in need.
Due to population growth, the crisis is especially acute in Florida. Luckily, the legislature has just passed the "Live Local Act," which is the most significant legislation impacting housing affordability in decades. I believe Ability Housing is well-positioned to use these resources to create housing for working families who simply cannot afford market-rate rent without sacrificing other daily needs.
What else should people know about Ability Housing? What makes Ability Housing unique as an organization in the affordable housing arena?
Ability Housing exists to create opportunity for the individuals and communities we serve. To us, housing is the means; our goal is an improved quality of life for our residents and the neighborhoods in which our housing is located. 
Ability Housing works to increase the capacity of other organizations. We want to be part of a robust ecosystem that meets the needs and delivers opportunity to those we serve. We have invested our time and resources in advocating for affordable housing resources, as well as policies that deploy those resources to those with the greatest need. That work has made real impacts on how Florida is addressing affordable and supportive housing.