As an eight-year-old growing up in the Bronx, Bernadette Butler remembers seeing people living on the street and asking her mother: "Why can't we just bring them home?"
Butler is now the director of the Homecoming Project, which pairs people leaving prison with homeowners who have a room to spare, and she continues to ask a similar question. 
"A person's ability to provide for themselves and to contribute to their community often depends on one person who says, 'yes, I will hire you,'" Butler said. "The same is true with housing. People leaving prison need that one person who will say 'yes, you can live here or yes, you can live with me.'"
Inspired by the sharing economy, the Homecoming Project provides a place to live for people returning home after serving more than 10 years in prison. In return, home-sharing hosts receive a market-rate financial stipend in lieu of rent. The brainchild of the Oakland-based nonprofit Impact Justice, the Homecoming Project was a 2020 winner of the Housing Affordability Breakthrough Challenge. 
One of five children of immigrants from the Dominican Republic, Butler has worked throughout her career to address inequality and injustices, focusing on education, and recently shifting to the criminal justice system. "I've always seen the world through a justice lens," she said.
The Homecoming Project advances justice by providing returning citizens with an opportunity to re-enter our communities, and our communities are better because of it.
We spoke with Butler recently about her first six months on the job and her vision for the project's future growth.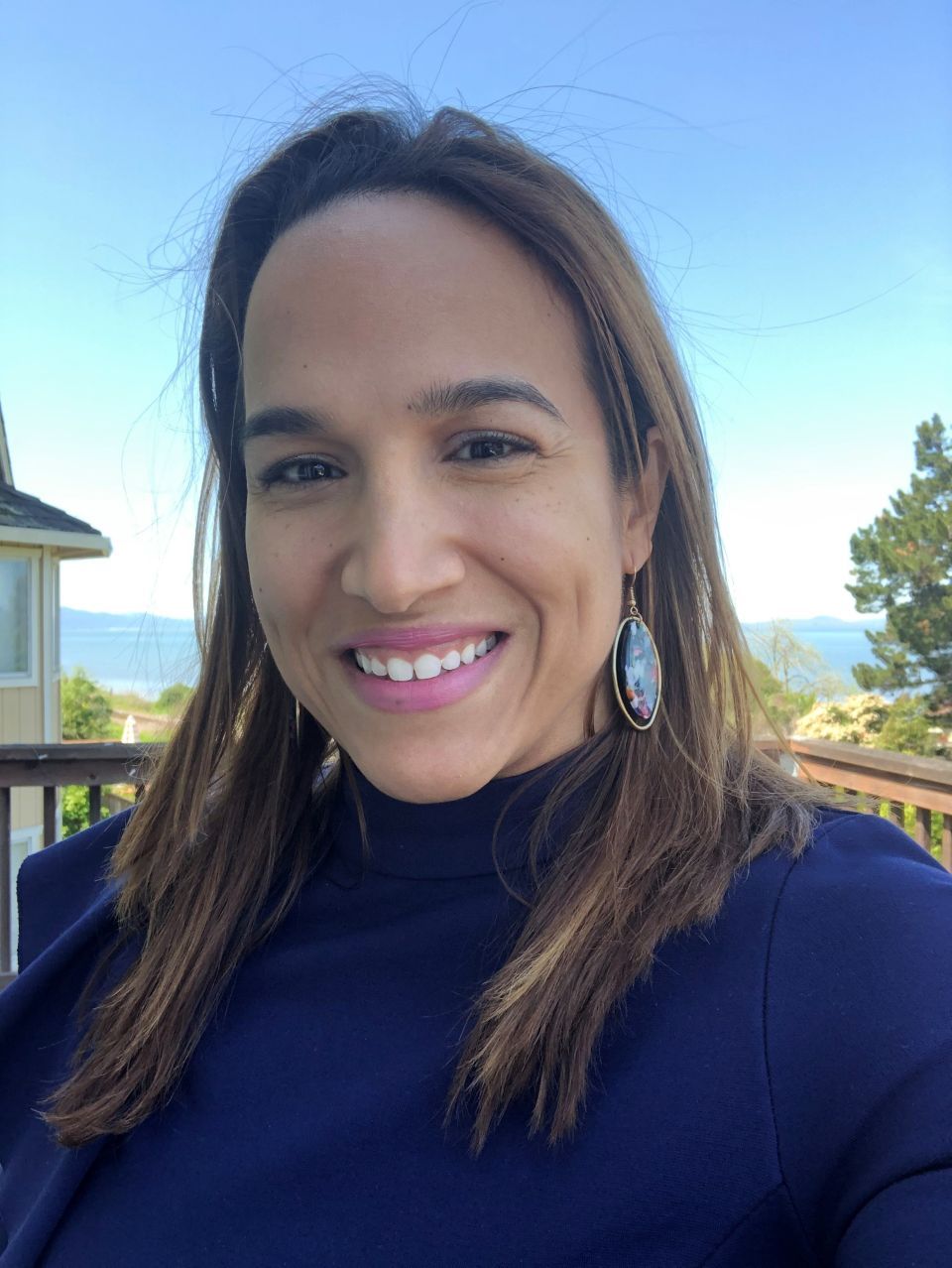 How did you get involved with this work?
I studied justice and government in college, and I remember being fundamentally confused about how some people have resources and others don't, simply based on the circumstances and/or zip codes into which they were born. During that time, I volunteered for a program tutoring people inside a prison, getting them ready to take their GED. One student said to me: "Bernadette, if I had a teacher like you when I was in middle school, I don't think I would be here today."
This connection, what some call social determinants, reminds me of one of my favorite quotes by Desmond Tutu: "There comes a point where we need to stop just pulling people out of the river. We need to go upstream and find out why they're falling in." Over time I realized that inequity is deep, pervasive, and intertwined, and it disproportionately affects people of color. 
During the COVID pandemic, I was a part of a professional development cohort that included a staff member of Impact Justice. At the same time, my brother had just been incarcerated, and I had no idea how to help him, so this became an important issue for me personally. When I learned about the Homecoming Project, it brought me back to when I told my mom matter-of-factly at eight years old: "There would be no homelessness if everyone took someone home." I am happy I am not the only one who thought so.
What's unique about the Homecoming Project and why is it successful so far?
People reentering our communities are 10 times more likely to experience homelessness. The Homecoming Project is unique because we're addressing this issue without building a building. We're building a program that connects housing with reentry by leveraging existing resources and we're doing so by funneling dollars back into our communities. When we connect with and speak to communities about the work that we do, we're influencing people to think differently about who they house or don't, how they can use existing assets, and the ways in which they can help advance safety and justice. We are changing the narrative about what is possible with community.
For example, our hundredth participant is living in the home of a woman named Surmiche. She learned about the Homecoming Project by way of her father, who's been a host with us from the beginning. Our approach can't work without deep partnership with people in the community, including community-based organizations that provide much-needed services to our participants. 
The Homecoming Project is a social innovation of Impact Justice. Prior to launching, Impact Justice staff held small gatherings in San Quentin to ask currently incarcerated individuals what they would need in a housing program? Is it just a bed? Is it more than that? The team simultaneously asked people in the community, what would it take for you to open your door to someone who's formerly incarcerated? And so, from the very beginning, our program was based on the idea that relationships and community matter. 
Can this type of program have an impact in preventing homelessness?
Yes, it can and it's important to look at the statistics to understand why. For example, 70% of unsheltered homeless people in California reported a history of incarceration. Even now as director of the Homecoming Project, I am struck when I hear that formerly incarcerated people are 10 times more likely to experience homelessness. A significant number of people who are formerly incarcerated head back into prison while others can become homeless immediately after incarceration. At the Homecoming Project we are proud to share that following our program, 100% of our participants are connected to housing, 95% secure employment or are connected to employment training programs, and none of them recidivate. 
The Homecoming Project is expanding in California. Is this a model that can be national?
Absolutely. Our work aims to create programs that expand justice and opportunity in communities, and to elevate innovative programs that highlight what is possible. Our goal is not to keep the success of the Homecoming Project to ourselves at Impact Justice. The goal is to scale. Very soon we will provide technical assistance to leaders who want to bring this work to their communities. 
Thanks to the funding from Wells Fargo and Enterprise, we're finalizing a toolkit to help others do this. Starting in 2024, we'll be able to offer technical and financial assistance to organizations that are interested in adopting the Homecoming Project model or creating housing innovations of their own for returning citizens, adapting the model to fit within the local context in their communities. We hope they will experience the same success that we have found here in the Bay Area, and that we will find in Los Angeles where we recently launched.
How has the Housing Affordability Breakthrough Challenge with Enterprise and Wells Fargo supported growth for your organization? 
This funding really allowed us to grow to where we are right now. Our initial investors were smaller foundations and individuals, and it was a little bit more challenging to run the program on that lean of a budget. Right now, our housing stipends for hosts are competitive and that has helped us grow. 
Our hosts are such wonderful individuals; they are heroes. They are not engaged in this opportunity because of the financial value that they gain from it. Most of them have shared with me that they have taken family members and close friends into their homes in the past, without a financial incentive. Still, it's nice that we can offer it. The partnership and the revenue that came with the grant is so important. But there's also the ability for us to say that we competed on a national scale with other organizations that had unique ideas about how to address housing challenges and that our idea was credible and merited such investment. Having that added credibility allows us to spread our model in the media and with legislators too.
Being a part of the cohort of 2020 winners also allows us to have critical thought partners as we continue to grow, to build relationships and continue to learn. While it started as a competition, the reality is that it's a collaboration.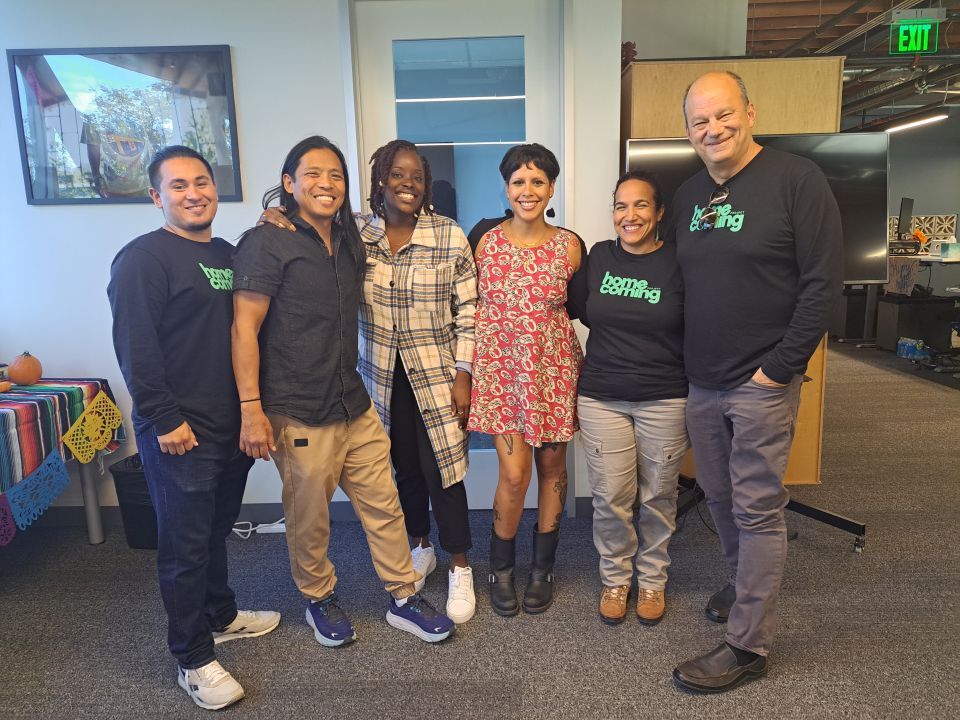 What are the top challenges you face as the Homecoming Project's leader?
The biggest challenge is that there are homes available, but there are still barriers when it comes to renting to people who have a criminal background. How can we change hearts and minds quickly enough to meet the need? Our CEO and founder Alex Busansky originally developed the idea of the Homecoming Project by taking inspiration from the sharing economy, looking at lessons learned from Airbnb and considering who is being left out of this economy. 
We do have a growing number of hosts that we've been able to recruit, we also have many more hosts who come back as recurring hosts. The challenge is that there's still quite a growing and significant need. We look forward to the day when we have way more hosts signed up to serve than we do participants waiting for a placement.
Looking to the future, where will the Homecoming Project be in three years' time? 
We started with five participants in 2018. I am proud to share that we recently hit the milestone of 100 participants served. I look forward to celebrating 300 more within three years. 
We've had the experience where parole agents or community-based providers are calling us and saying, I think I have an eligible participant for you. My vision is that we get those calls more often, as well as those of community members interested in hosting. I also look forward to seeing other homecoming projects across the country working to ensure that people are able to reenter our communities and feel empowered to get back on their feet and make meaningful contributions. It starts with home. I also want the Homecoming Project and similar programs to not be considered such a radical idea. There's no reason we couldn't have many similar models across the country. 
We recently hired a former participant to be our community navigator, or a case manager. This person still lives with the same family that hosted him originally in the program. The family he lives with includes him in their lives — even their vacations. And when he says he's grateful for the Homecoming Project, he says, "The Homecoming Project didn't just find me housing. They found me a family." I wish for many more of these stories that transform both our participant and hosts lives, stories that truly represent the heart of what we do.