With affordable housing on the national radar like never before, we must seize this moment to find solutions to a crisis that is damaging and dividing communities across the country.
This was the message from Shaun Donovan, Enterprise's new chief executive officer and president, speaking at the National Building Museum's Future Cities: Housing Affordability Summit.  
In his first keynote address since taking on his new role, Donovan stressed that higher housing costs – including the largest rent increases on record – are creating economic roadblocks for individuals and communities, while also aggravating racial divides. "We'd be foolish to just focus on the economics," he said. If we don't solve the affordability crisis, "the constraints that housing places on economic mobility and future success will drive us deeper and deeper into segregation and polarization."
Just 12 days into his new job, Donovan spoke with urgency about the challenges our society faces as housing costs skyrocket across the country – from urban centers to suburban, rural, and Tribal communities.
The challenge is building a movement that can finally win the right for every American to have a decent, safe, and affordable place to live. 

Shaun donovan
Coming Home
Donovan committed to harnessing all of Enterprise's resources to advance affordable housing while also identifying creative, innovative solutions. 
Joining Enterprise "is coming home in so many ways," Donovan told the crowd, adding that he has known and admired the organization for 30 of the 40 years of its existence going back to his first job. "I heard about this amazing guy named Bill Frey and the work that Enterprise was doing across the South Bronx, and I was inspired even then," he said.
Now more than ever, "we need more voices in the room," Donovan said. "When we unite under a common purpose, we find new combinations of allies and changemakers. And we create solutions hand-in-hand with people who know the solutions best: renters struggling to keep a roof over their heads, aspiring homeowners who have been told they don't belong, communities coming together to rebuild from crisis."
A Terrible Thing to Waste
The housing crisis is not new and has been a chronic affliction for decades, Donovan said. But he described the crisis we've experienced over the past few years since the start of the Covid-19 pandemic as acute in a different way. 
"On the most basic level, we don't have enough rental homes that are within reach for people of lower incomes and we're failing to build fast enough," he said. "Think about this: The country shed 1.2 million affordable rentals from just 2019 to 2021."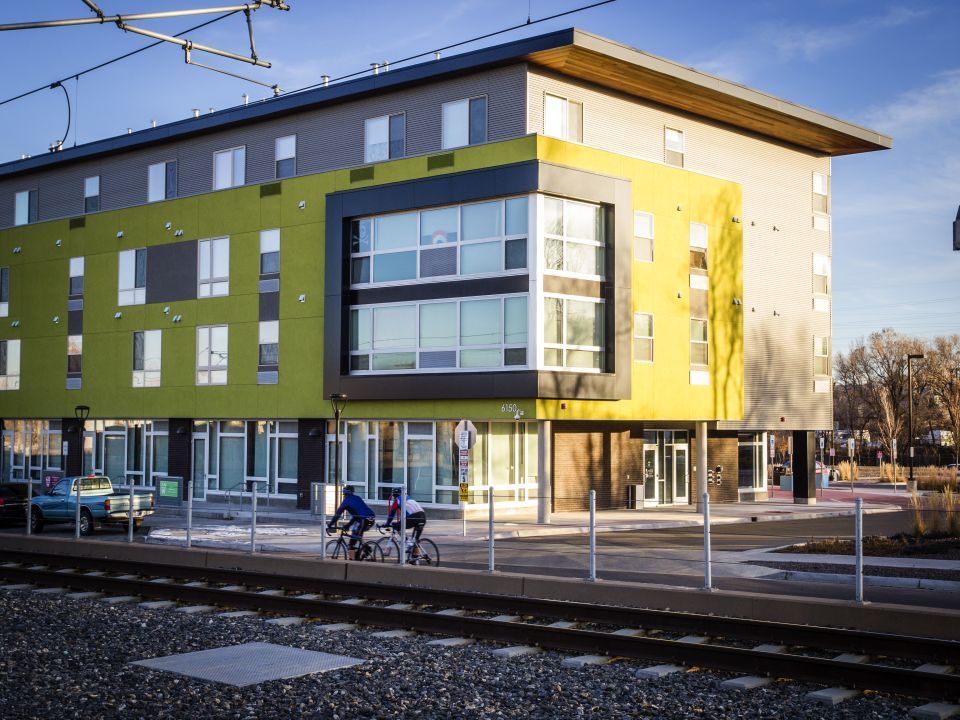 Increases are widespread and not confined to one area or region or "group of high-cost cities," he said. Rental costs in Boise, Idaho, have quadrupled in recent years, while high costs in coastal California have "crept inland, seeping into Modesto, Bakersfield, and Stockton and so many other places." 
Short and longer-term economic costs of the affordability crisis can ripple across generations and communities. For example, Donovan said, researchers found in 2019 that for every year a child spends in an affordable rental home, her chances of attaining higher education increase by 3.5% each year, while every year spent in an affordable home increases her future earnings by 3.2%.
"The question is, how do we harness this moment of crisis?" Donovan asked the crowd. "A crisis is a terrible thing. But it is a terrible thing to waste," he added, quoting his past boss, former President Barack Obama.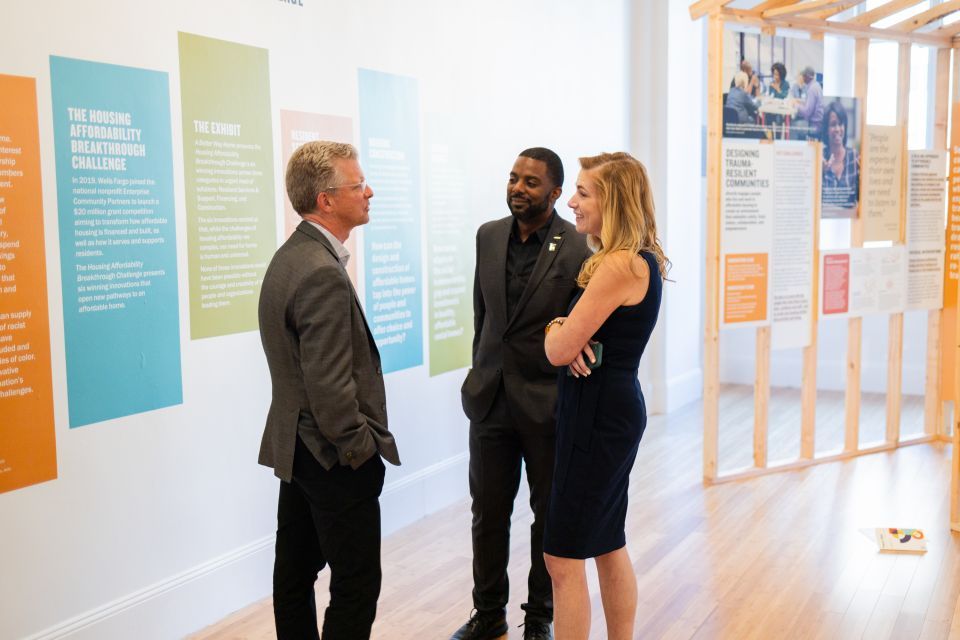 "We don't lack for good ideas," he said, referring to previous summit speakers who put forth "ideas that are charting a new course for affordability and equity, and in turn are providing new avenues to fight poverty in America." Donovan invited the audience to walk through an exhibit of "groundbreaking solutions" currently housed at the National Building Museum that "we at Enterprise are proud to incubate through our Housing Affordability Breakthrough Challenge in partnership with the Wells Fargo Foundation."
A Historic Moment
Despite the vast housing affordability and equity challenges we face as a nation, Donovan said he is ultimately hopeful that we are making progress. "Housing is on the cusp of success at the federal level," he said, pointing to recent federal spending bills that represent $4 trillion – "that if harnessed could be directed into greener, more affordable, more resilient homes and communities nationwide." 
"Just think if you could reduce a renter's utility bill by half, and their broadband bill by half, what would that mean for their ability to save, to spend, to fund a future?"  Donovan asked. 
"What's the next Low-Income Housing Tax Credit? What's the next innovation that will break through this crisis? Those ideas are bubbling up in this room today, and in neighborhood meetings, university research labs, and federal, state, and local government offices."
In closing, Donovan said: "I was asked today if I thought we're at a historic moment when it comes to affordability and the future of our cities. Yes, this is a historic moment. The question is will we live up to it?"
"We have our work cut out for us and we don't have a moment to lose."