Enterprise Community Partners hosted U.S. Virgin Islands (USVI) Housing Ecosystem Development Grantees at an in-person public event and roundtable discussion highlighting resources, shared learnings, and challenges faced by affordable housing developers on the islands.
The event was held on August 1, 2023, at The Buccaneer Resort in St. Croix. The St. Croix Foundation for Community Development, WMWilliams and Partners, Inc. (St. Thomas), and Adrian Realty, LLC. (St. John) expressed how they would use the $100,000 grants funded by the Federal Home Loan Bank of New York.
The St. Croix Foundation will use its $100,000 grant to build fiscal capacity and revitalize seven properties in its affordable housing portfolio. WMWilliams will use their grant to develop 16 units on an acre in Estate Contant. Lastly, Adrian Realty LCC will develop a maximum of 60 affordable units on land inherited from his grandfather, Gehardt Sprauve.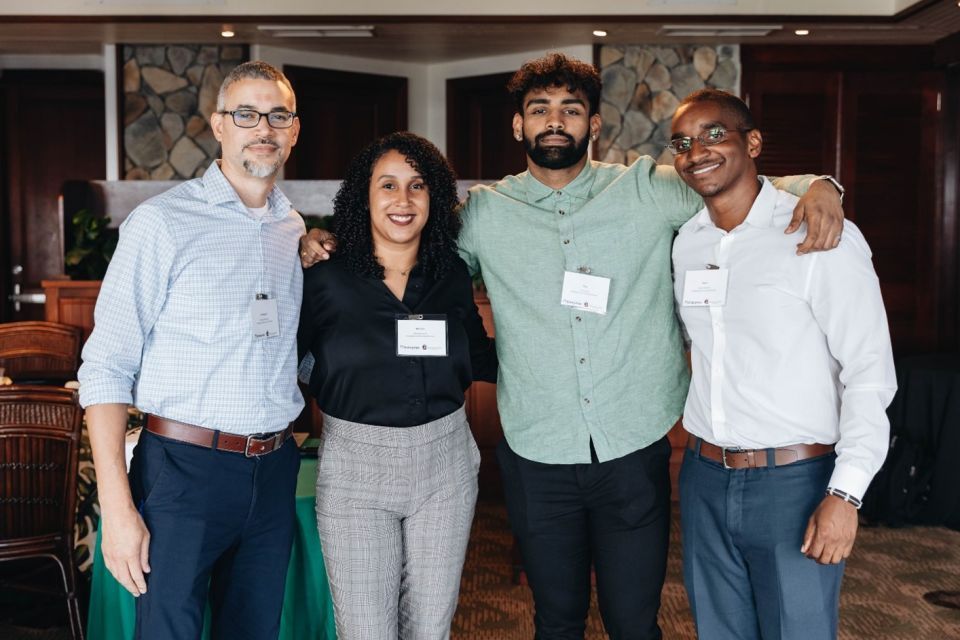 The event was attended by the grantees, government partners, developers, and other affordable housing stakeholders. The roundtable discussion    led by Jelani Newton, senior director, highlighted opportunities, and challenges related to the development of affordable housing in the USVI. Participants exchanged information about available funding and training programs and identified four key challenges: access to capital, limited skilled labor, bonding, and accessing federal funds. The attendees tackled the challenges with a positive outlook and proposed a collaborative approach to facing them. The key takeaway from the discussion was that organizations and individuals benefit when we move beyond our silos and recognize that we are all working to reach the same goals. Deana James, St. Croix Foundation, added: "We need to commit to systems and change the way of thinking."
Jelani asked, is there anything else you want to see come out of the program? "We want to see the creation of a pilot project that is successful and that encompasses resiliency. We want to show the community this can work", expressed Leia LaPlace, Director, Division of Comprehensive and Coastal Zone Planning at the USVI Department of Planning and Natural Resources.
In addition to the grant funding, each of the grantees will be supported with technical assistance and training resources over the course of the grant program. A follow-up training and networking event is being planned for the spring of 2024. For new updates on the grantees and upcoming activities visit our USVI Housing Ecosystem Development Grants webpage.