Representatives from eleven houses of worship gathered in Miami and virtually in November for the launch of our second Faith-Based Development Initiative cohort in the Southeast. These cohort members are now beginning their journey to understand how to transform their underutilized property into critically needed affordable homes and facilities for their communities.
It's not a quick or easy undertaking, but for houses of worship, envisioning what they can bring to their communities is invigorating and central to their mission.
Many of these houses of worship bought their land decades ago, when undeveloped land was more widely available and affordable. Today, in both South Florida and Metro Atlanta, the regions served by Enterprise's Faith-Based Development Initiative in the Southeast, there is a dwindling supply of land and a pressing need to develop more housing to address the affordability crisis.
Image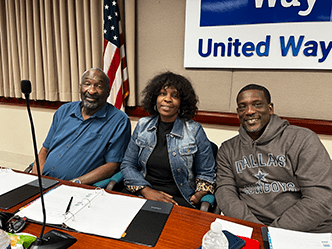 Miami, where we kicked off our cohort training, is consistently ranked as having one of the least affordable housing markets in the US. In neighboring counties, Palm Beach and Broward, the South Florida Sun Sentinel reported, there are only about 20 square miles, or less than 1% of land that remains vacant and zoned for residential use. And in Atlanta, the city is taking matters into its own hands by launching a program to convert public land into affordable housing.
Now, these houses of worship will have the opportunity to do the same. As part of the Southeast FBDI cohort, houses of worship will be offered: 
Grants and capital to support market/feasibility studies and pre-development activities. 
Training and technical assistance to help participants understand the ins and outs of the development process. 
Networking to support peer-to-peer learning with other faith-based organizations as well as access to industry experts to support their projects. 
The market/feasibility study is one of the critical first steps for a house of worship. Enterprise provides a $50,000 grant to each house of worship, $10,000 of which goes towards assessing what type of affordable housing and/or community facility space makes sense for the neighborhood. Is there a need for senior housing or family housing? What amenities or infrastructure already exist in the area? There must be a market for their vision to succeed. 
Image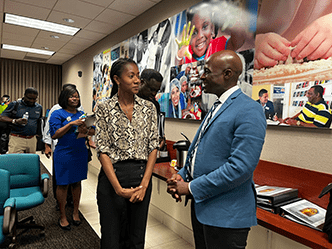 Equipped with this research, their connection to the community, and development training provided by Enterprise, houses of worship are set up to be in a position of power and agency when seeking a development partner to help bring their vision into reality.  
"What we're trying to do is to make houses of worship comfortably conversant in the development process," said Timothy Block, Director of Programs for Enterprise Southeast. "We want them to be able to engage with a development partner and feel like they're not going to get taken advantage of, that they're more empowered, and they can talk the language." 
We're excited to walk alongside these houses of worship as they take on the development
process for affordable housing and/or community facilities.
Members of the cohort are: 
South Florida  
Community Tabernacle Church of God in Christ 
Community Christian Church 
Grace Evangelical Baptist Church 
Hosanna Community Baptist Church 
North Miami Church of the Nazarene 
Payne Chapel African Methodist Episcopal Church 
St. Peters Missionary Baptist Church 
Touching Miami with Love Ministries 
West Palm Beach Baptist Seventh-Day Church
Atlanta  
English Ave Community Development – Lindsay St Baptist Church 
Higher Ground Empowerment Center Church 
Atlanta and South Florida are part of a nationwide expansion of our Faith-Based Development Initiative, supported by an $8.5 million donation from Wells Fargo. In Atlanta, the work receives additional support from The Arthur M. Blank Family Foundation, Bank of America and Capital One. We are partnering with the Collective Empowerment Group of South Florida for the expansion there, with additional support from JPMorgan Chase and Capital One. 
For more information about FBDI in the Southeast, contact Timothy Block, Director.