Making It Happen: Scaling Accessory Dwelling Units
The concept sounds straightforward: Increase housing in residential neighborhoods by allowing property owners to build an accessory dwelling unit (ADU), also called a small cottage, in-law suite, or granny flat, on their property. In our issue brief, we highlight the idea that ADU development is a housing production strategy with potential to boost residential density, diversity of housing types, and housing affordability, especially in predominantly single-family neighborhoods. 
"Making it Happen" is a series of issue briefs that explore recent successes in scaling affordable housing innovations by addressing regulatory and financing barriers to these innovations. The first in the series, this issue brief lays out recent progress in bringing Accessory Dwelling Unit (ADU) development to scale.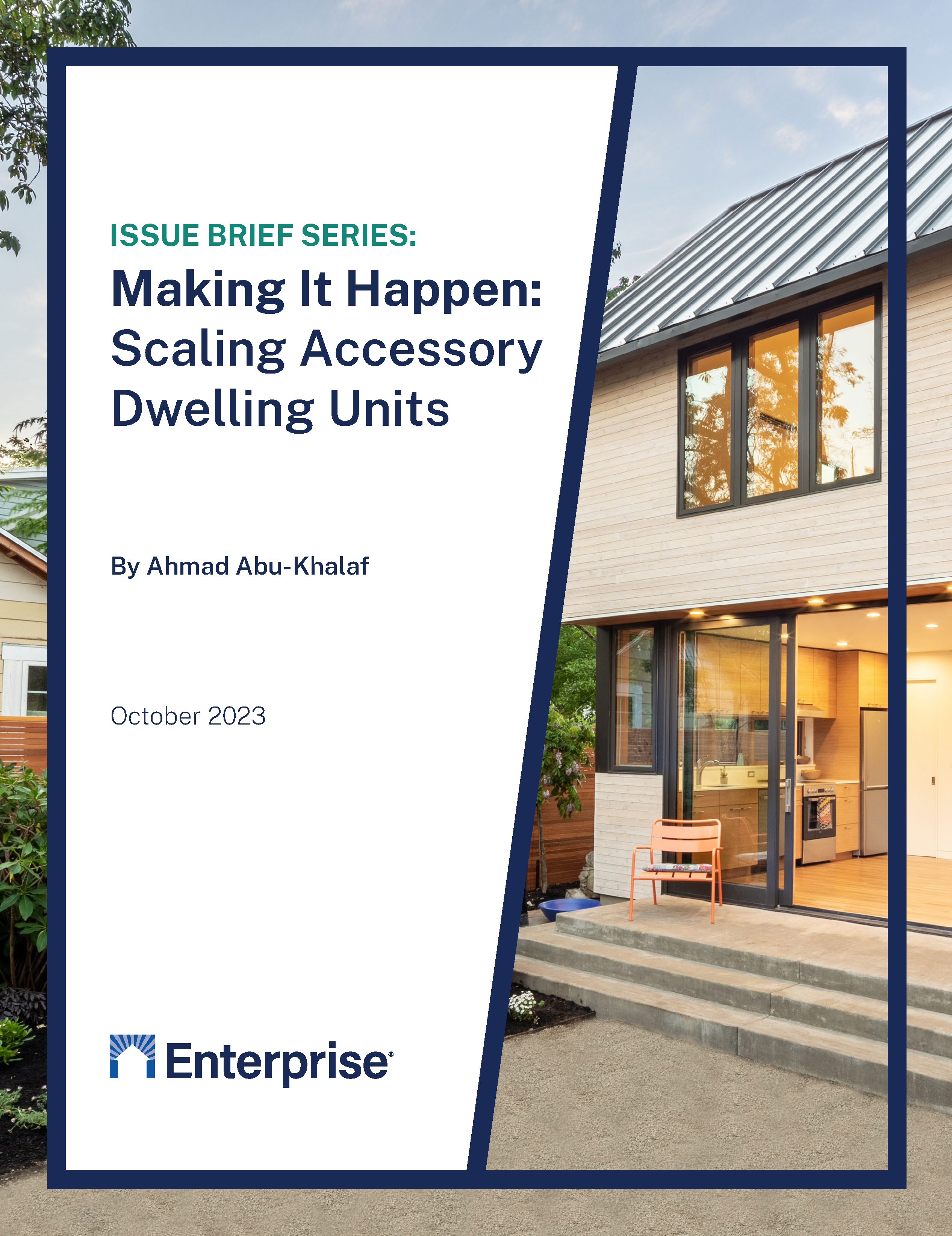 Date
October 5, 2023
Authors
Impact Areas
Preservation & Production