Tipping the Scale: Multifamily Housing in Southern California
Tipping the Scale provides best practice recommendations and tips that will help avoid common challenges when working on the preservation of unsubsidized, affordable small- to medium-scale multifamily housing.
Home prices and rents have continued to outpace household incomes, and housing with lower rents have continued to fall out of the supply, especially in high-cost regions like Southern California. To tackle this challenge, both building new homes and preserving existing stock is critical. Small- to medium-multifamily housing – properties with 2 to 49 units – provide 54 percent of the nation's rental housing and are a crucial source of housing for lower-income households.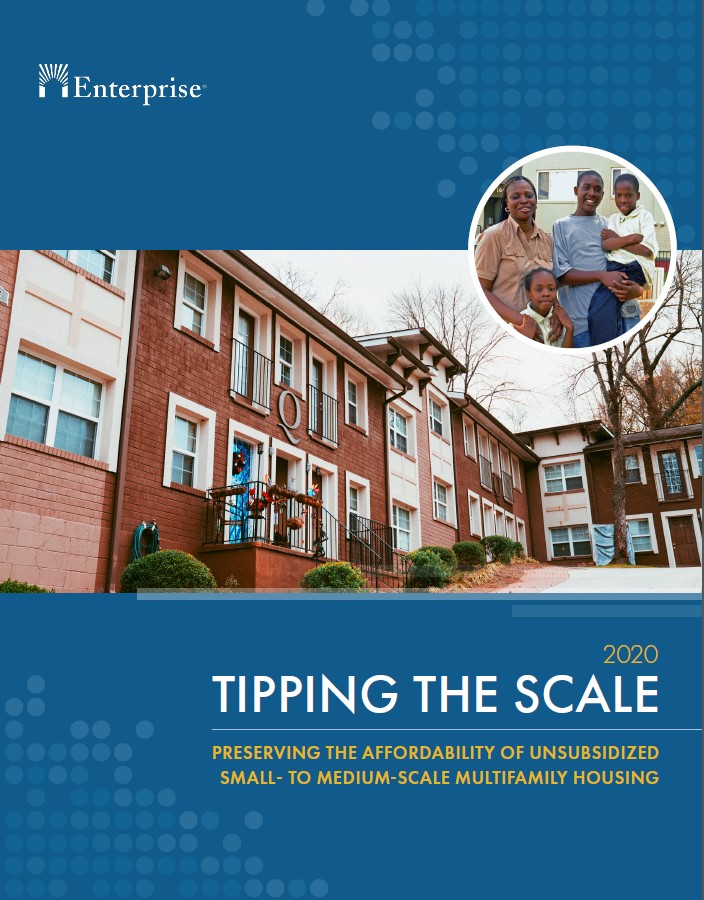 Date
August 1, 2020