Baaba Halm
VP, New York Market
Baaba Halm is the New York market leader for Enterprise Community Partners, a national nonprofit on a mission to make home and community places of pride, power and belonging, and platforms for resilience and upward mobility for all.
Baaba leads a 50-person cross-functional team delivering program, capital and policy solutions to address New York's most complex housing challenges. Under Baaba's leadership, the New York market is increasing the housing supply, advancing racial equity, and building resilience and upward mobility through developing and deploying programs that focus on preservation, homelessness, fair housing, justice involved housing, faith-based development, economic mobility, leveraging the affordable housing sector to create career pathways, supporting BIPOC developers, and much more.  Over more than 30 years, Enterprise has invested over $3.9 billion to create or preserve over 73,000 homes in New York.
Baaba has two decades of experience in housing, community development, and policy, and a deep commitment to racial equity. She most recently served as the executive deputy commissioner and chief diversity officer at the NYC Department of Housing Preservation and Development (HPD). There, she was second in command to the commissioner, overseeing six divisions; divisions included Asset & Property Management and Diversity, Equity, and Inclusion/EEO. During her tenure, she crafted the Equitable Ownership Requirement benefiting minority-owned developers and the agency's first in-kind program to foster the participation of minority vendors across the entire affordable housing portfolio; led HPD's assessment of equity and inclusion practices to strengthen the recruitment and retention of a diverse workforce; and partnered with Enterprise to create the Pathways to Opportunity Program for minority and women-owned business enterprises and nonprofits to become marketing agents for affordable housing projects.
Over Baaba's career, she has been deeply involved with housing policy and developed extensive relationships with New York legislators. As assistant commissioner managing the Government Relations and Regulatory Compliance department at HPD, she led legislative strategy and negotiation, working with federal, state, and local elected officials on policies from mandatory inclusionary housing to tenant protections. During her eight years with the New York City Council, she served in various legal and leadership roles, with responsibilities ranging from steering communications strategy to negotiating and drafting legislation. Baaba also brings rich experience from her work in the nonprofit sector at Covenant House New Jersey and Housing Works, where she focused on issues such as homelessness and housing discrimination. Baaba received a bachelor's degree from Morgan State University and a law degree from Brooklyn Law School.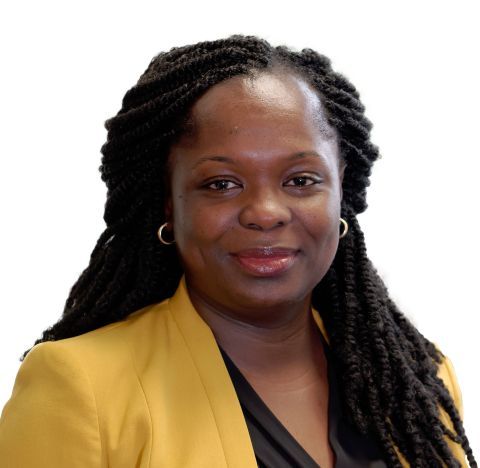 Office Location
New York City
1 Whitehall Street
New York, NY 10004