For years it operated as an illegal hotel. Now, a seven-story building on Manhattan's Upper West Side is being converted into 80+ affordable and supportive homes for homeless individuals with a history of incarceration.
Image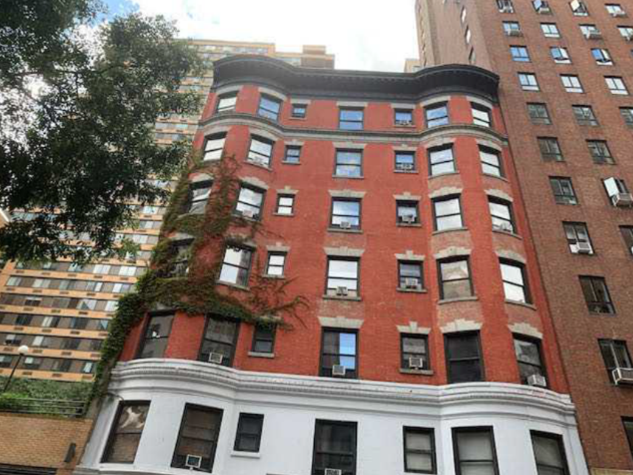 Built in 1903, Royal Park Hotel, as it used to be called, has evolved from a tenement to an SRO (single-room occupancy) to an illegal hotel – and now to a beacon for an underserved population.
The project is timely. Last month, HUD Secretary Marcia Fudge sent a memo to HUD staff to address housing barriers for formerly incarcerated people while emphasizing federal law's disparate impact on minorities. Black Americans are incarcerated at a rate about five times higher than whites, while Latinos are 1.3 times more likely than whites to be incarcerated.
Spearheading Royal Park's transformation is The Fortune Society, one of the country's premier reentry and justice-informed service organizations.
With a $13.2 million acquisition loan, Enterprise's CDFI Enterprise Community Loan Fund is supporting The Fortune Society's efforts.
As Loan Fund president Elise Balboni says, "Enterprise is in the business of channeling capital to the people and places where it's able to create the deepest impact. The transformation of the Royal Park Hotel into supportive, affordable homes is a creative solution to one of New York's most pervasive challenges."
The need for more affordable homes is profound. As The New York Times pointed out, New York City created 643,000 new jobs between 2000 and 2017 while permitting fewer than 400,000 new homes.
To date, Enterprise has invested $3.9 billion to create or preserve more than 65,000 affordable homes in the Big Apple.
Each of Royal Park's homes will include kitchenettes and access to laundry facilities, a computer room and bicycle storage, along with 24-hour security and onsite social services, including case managers.
While the majority of the homes are designated for formerly homeless individuals, a percentage is being reserved for a small number of people currently residing in the property, and the rest will be available to individuals earning up to 60% of area median income (AMI).
Enterprise is proud to support The Fortune Society's work to create stability and opportunity for people impacted by the criminal legal system – a population which faces significant barriers to finding stable housing. We believe that home and community should be steppingstones to more.