Sixteen organizations have progressed to the final round of the 2023 Housing Affordability Breakthrough Challenge. Each finalist is vying for grants up to $3 million to propel, complete, and scale their implementation-ready housing innovations across the country.
Finalists will participate in a live pitch competition in October in Washington, D.C., that will determine the challenge winners, who will be announced in mid-November. In addition to significant funding, winners of the Housing Affordability Breakthrough Challenge – made possible by the Wells Fargo Foundation – will receive technical assistance support and the benefit of a robust cohort experience with in-person and virtual peer learning opportunities through fall 2026.
"Now more than ever, we need new, innovative ways to expand housing affordability in communities nationwide," said Enterprise Community Partners Solutions President Jacqueline Waggoner, in sharing the news on LinkedIn. "I applaud all the housing leaders who answered our call for applications. Your bold initiative captures the ingenuity and dedication that drive our industry."

A call for applications earlier this year drew a total of 430 proposals. From that pool, 42 semi-finalists emerged, with 16 finalists selected across the Breakthrough Challenge's three focus areas – Access and Resident Support, Construction, and Financing – to participate in the final leg of the competition.
A challenge like this is an opportunity to dream. 
Evette Roots, Wells Fargo Foundation
Round 3 finalists were selected by a team of 27 reviewers from across Wells Fargo with expertise in the Breakthrough Challenge's three focus areas and knowledge of the eligible geographic markets.
The selection panel assessed the semi-finalists, who were asked to complete a second, more in-depth application. Semi-finalists also participated in brief video interviews as part of the Round 2 application process.
Evette Roots, vice president and senior social impact and sustainability specialist at the Wells Fargo Foundation, said the video interviews were an extremely helpful tool. "We had an opportunity to really hear from the proposed grantee exactly how they felt about their project, how they felt about their design, and what they had brought forth to the enterprise," said Roots, one of nine reviewers who assessed the Financing proposals.
"The interviews offered a succinct description of the innovation, the expertise behind it, and the passion driving it forward," said Jatoya Hewitt, vice president at Wells Fargo, where she and her team focus on underserved segments, with a specific emphasis on Native American homeownership.
As one of nine reviewers assessing proposals centered on Access and Resident Support, Hewitt said she was struck by the wide range of proposals addressing needs and opportunities across Native, Tribal, and rural communities. "All of that diversity made the evaluation process and our group discussion a really rich experience," she said.
The Breakthrough Challenge also invited proposals representing both rental and homeownership innovations. "That mix is critical," said Hewitt.

"You have to be a successful renter before you become a successful homeowner, and our ecosystem doesn't always lend itself to creating successful renters because of affordability and other issues Homeownership is not a viable solution for everyone so considering applications that cover both rental and homeownership innovations is essential," she said. 
Building on Success
This is the second cycle of the Housing Affordability Breakthrough Challenge that Enterprise has led in collaboration and with the generous support of the Wells Fargo Foundation.
The Breakthrough Challenge is a unique and essential endeavor, said Wells Fargo's Roots.
"A challenge like this gives practitioners an opportunity to really dream and be creative," she said. "The reality is that you don't have the opportunity to reimagine affordable housing or any necessary resource for our cities and towns unless there's an outside entity providing funding."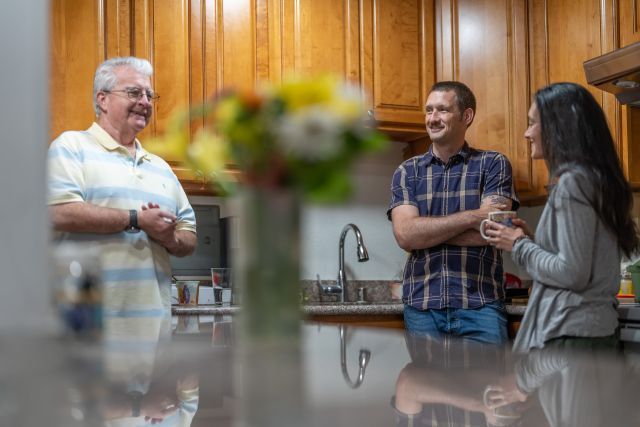 Named in 2020, the first cohort of winners have launched and begun scaling an array of innovations that include a modular housing model that can grow over time, a shared-housing and services program for people returning to communities after incarceration, and an underwriting tool designed to close the racial homeownership gap.
With support from Wells Fargo, the 2020 cohort remains engaged in the Breakthrough Challenge through an active alumni cohort, convening several times a year to participate in networking activities and share their knowledge and expertise.
Final Pitch Competition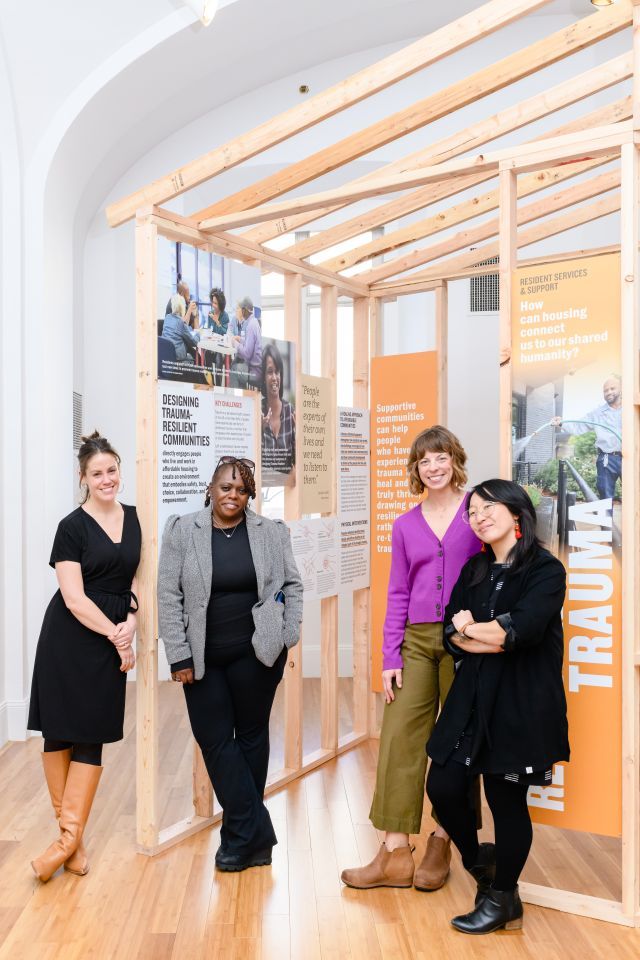 The 16 finalists will convene at the National Building Museum in Washington, D.C., for a two-day in-person pitch competition to be judged by a panel representing housing and community development luminaries with a deep bench of talent and expertise. The judges will hear each finalist's 10-minute pitch, followed by 15 minutes of questions and answers, before selecting the 2023 cohort of Breakthrough Challenge winners.
"A Better Way Home: The Housing Affordability Breakthrough Challenge," a multi-media exhibit on display at the National Building Museum will serve as the backdrop for the pitch event. Drawing over 17,000 visitors since its launch in fall 2022, the exhibit celebrates the six inaugural winners of the Breakthrough Challenge and their innovations. According to a review of the exhibit in Fast Company, "each is a replicable idea that can make more and better affordable housing."