In his first six weeks on the job, Shaun Donovan has visited 11 cities, met with dozens of partners and investors, and toured affordable housing properties across the country. He's discussed community building with local developers in New Orleans, seen firsthand the link between displacement and homelessness in Los Angeles, and shared high fives and Oreos with children at an Enterprise Community Development after-school program in Maryland.
The recent travels drove home the breadth and depth of Enterprise's work, mission, and partnerships. But as the organization's new CEO and president, Donovan believes Enterprise must expand its network to tackle the full scope of the country's affordable housing crisis.
If we're going to do big things, we have to recognize that we can't do them alone. This is a moment that calls for a broader movement and a bigger tent.
We sat down with the former HUD secretary recently to talk about his first weeks at Enterprise, what it's like to work in affordable housing outside of government, the power of building coalitions, and his plans to create a culture of innovation where "people aren't afraid to fail."
You've crisscrossed the country in your first month at Enterprise, meeting with staff, residents, partners, and investors. What has stood out the most so far in your travels?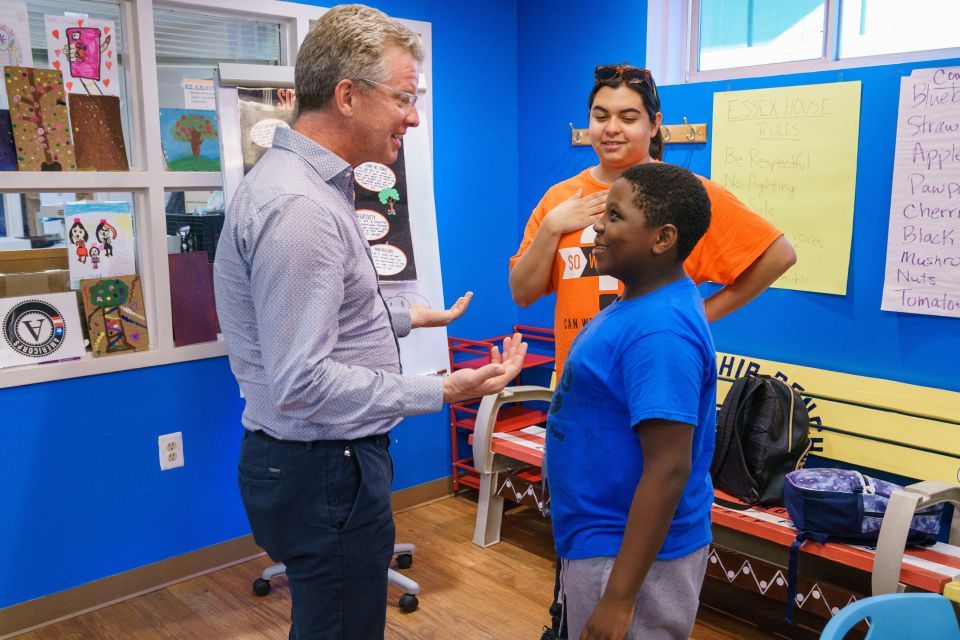 The conversations and high fives I shared with the kids at an afterschool program in a visit with Enterprise Community Development have been memorable. It was very powerful for me to see and understand how our work touches the next generation and builds a future for our communities and for this country. Spending time with the kids who spoke many different languages – and imagining what their parents went through to give them a chance to live in Enterprise homes and to build a future – it really brought me back to why I wanted to come to Enterprise. 
I've also been impressed by the breadth of Enterprise's mission: the many ways we touch housing in communities, our many experts and years of experience and knowledge, and how deeply engaged our people are around the country. I came away from the gathering at our annual Los Angeles gala feeling like we're the hub of the housing world in that city, and the same feels true for Cleveland, Washington, D.C., New York, San Francisco and in so many other places I've recently visited.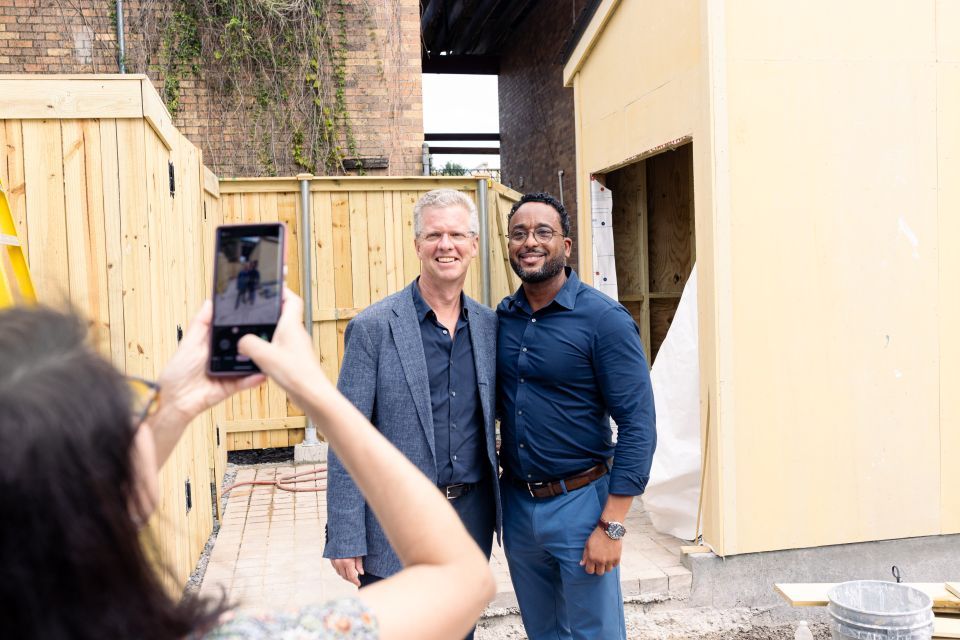 You have spent a good part of your career at the top levels of government. How does it feel to be working now outside of government on the nonprofit side?
It feels like the best of both worlds so far. What I love about public service is the scale, the ability to affect so many people's lives, and to be focused on the mission every single day. But there are also a lot of constraints in government – you can only do what the legislature says is your mission. So much is constrained by precedent and legislation to the point where the scale can sometimes make it feel like an aircraft carrier that's very hard to turn. 
Enterprise has the scale – we've created or preserved nearly one million homes in our history. But we also have the flexibility to move quickly and to innovate. That's a powerful combination that makes Enterprise so special.
Enterprise just joined in coalition with Habitat for Humanity, United Way, Rewiring America, and LISC to apply for a major tranche of government funds to decarbonize homes and communities nationwide equitably and rapidly. What's the strategy behind applying for funds with this powerhouse coalition, known as Power Forward Communities?
As strong as Enterprise is, we don't do everything. We don't do single-family housing the way Habitat does. We don't do cutting-edge software tools for energy usage the way Rewiring America does. We haven't been as focused as LISC on economic development and the potential to generate hundreds of thousands of jobs by decarbonizing housing. And while we are in many communities, we don't have a thousand chapters across the country the way United Way does. 
An important part of leadership is understanding where not to lead.
In government when I wanted to do big new things, I often looked to the nonprofit, philanthropic, and sometimes the private sector for the skills and knowledge we didn't have. And we need to be doing that at Enterprise.
That's true in thinking about the partnerships we build with community-based organizations where we bring tools, but we may not have the lived experience. If we're going to do big things, we have to recognize that we can't do them alone. This is a moment that calls for a broader movement and a bigger tent.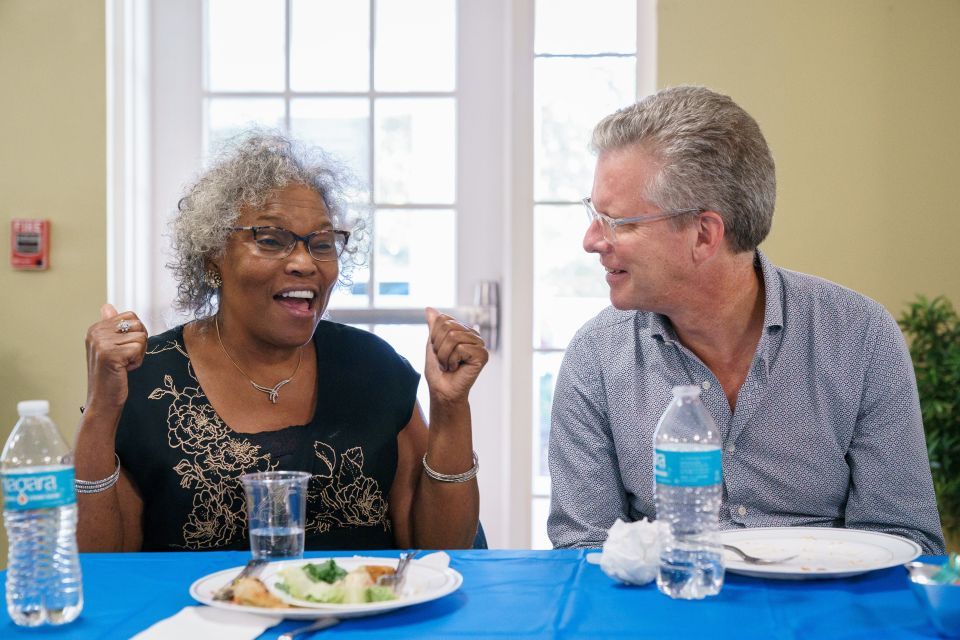 What does a movement equipped to take on the affordable housing crisis look like to you?
It looks like mayors and city council people and county commissioners and Tribal leaders across the country understanding that what we're doing for housing isn't good enough right now – that we're not doing enough, and not investing enough. And if we really want to solve the challenge that we're facing, if we want to help families not just be able to afford where they live, but to give their children a stable place to learn and access to communities with jobs and opportunity for everyone there – all these things are dependent on doing more on the housing front. And if we make sure on the local level that representatives place housing among their top three issues, that will bubble up to Congress and our national leadership.
A movement needs to address these kinds of questions: Why should only one in five people who are eligible for a Section 8 voucher in this country get one? Why should the Low-Income Housing Tax Credit be limited in a way that we've got 10 times more demand than we can meet? Why are more people sleeping on our streets all over this country? That's ultimately about doing more and putting housing ahead of other things as a priority because it's the stable foundation on which we build almost everything else. Ultimately, a movement succeeds if we reach people we don't currently reach. 
We're facing a crisis in housing affordability where we've seen the biggest rent increases on record over the last few years. This is a moment where the issue of housing affordability is on the radar screen nationally and in places across the country in a way I've never seen in my decades of this work. And the question is, how do we build a movement that is up to this moment? How do we build a movement that can make a good home possible for every single American? 
You talked about homelessness, and I know that's been a big part of your focus and career from the start. What's the potential impact that Enterprise could have on this issue? Will that entail any shift in focus and priorities?
It's clear to me that we're already having a lot of impact toward ending homelessness in many ways. Whether it's the tax credit equity we provide to create supportive housing or the other capital we provide through our loan fund, we're already doing a lot. In Los Angeles, and in many of our markets across the country, we're leaders in helping government think through the complicated issues of who gets priority in housing and how you match people and their specific needs with the range of different housing options out there. 
There is no question that homelessness has gotten worse and it's partly because of the affordability crisis. It's also gotten worse because of the mental health crisis that Covid-19 accelerated. It's gotten worse because of the opioid addiction challenges, which have also accelerated with fentanyl and new, more addictive drugs. And it is clear, as I said before about partnerships, that homelessness is bigger than Enterprise's expertise. We have been, and we should continue to be partnering with organizations that are specialists. The status quo, as Jim Rouse would say, is unacceptable.
Because street homelessness is the most visible housing challenge we have in this country in so many places, it's undermining the faith of too many people that we can make a difference on housing. The more you see your neighbors sleeping on the streets, the more faith you lose in the ability of your tax dollars, your elected officials, and the nonprofits and organizations like Enterprise to solve housing challenges.  It's not enough to have people believe there is a moral challenge we should solve. We also must convince them that we have solutions that work, and seeing is believing. 
Enterprise is a leader in finding and supporting affordable housing innovations. What fuels an innovative mindset and what's your vision to advance this spirit of innovation?
There's a misperception that innovation is the work of solitary genius – some brilliant person in a room alone coming up with an idea.
People coming together with complementary talents and knowledge, learning from each other's perspective, and borrowing and adapting ideas from other places and eras – that's where innovation really happens. 
Innovation also comes from creating a culture where people aren't afraid to fail. To use a baseball analogy, the best hitters in history missed more times than they got hits. Innovation thrives in a culture that isn't afraid to fail and most importantly learns from those failures to turn them into successes. 
Understanding that you haven't had much downtime recently, what's the best book or article you've read recently? Any recommendation?
I just finished a book called Necessary Trouble. It's a memoir by Drew Faust, who's a good friend and the former president of Harvard University. People will recognize the title as a quote from Congressman John Lewis. He's a hero of mine whose portrait is on the wall of my office in New York. Necessary Trouble is a story of Drew's growing up south of the Mason-Dixon line in Virginia and how she grappled with sexism and racism, and how she built a life that was dedicated to learning, but also to advancing the cause of women and African Americans. For me it was a powerful story, and even more powerful because of the moment we're in. 
One of the Supreme Court decisions related to affirmative action, which recently cut back on our ability to make this a more racially just country, originated from Harvard. The book provides a powerful juxtaposition of this moment with the former president of Harvard telling her story about her own racial reckoning. And it's also powerful for me because she's become a close friend and a mentor. I learned a lot about the kind of leader I want to be from reading her story.