Denver, like many other major cities across the country remains racially segregated. The racial makeup of our neighborhoods is not a coincidence. Who lives in which neighborhood and whether that neighborhood has decent housing, good schools, and well-paying jobs continues to be determined by multiple, institutional policies and practices.
"When Zip Code Doesn't Matter" is a project to better understand connections between race, residential segregation, access to homeownership and public safety, in order to pave a path forward to a time When Zip Code Doesn't Matter -- anymore.
Learn at home
Meet the creators, explore our site and hear our self care tips to use when learning about and experiencing racial trauma.
---
Understand the policies that drive historical and modern-day residential segregation, and draw connections between housing policy and racial disparities today. Learn how you can make a change.
---
Katie introduces Justice Map, a tool to visualize racial segregation throughout the country. See how segregation is mapped in the Denver metro area, hear Katie's observations about her own neighborhood, and use the tool to learn about segregation in your community.
---
Homeownership is the largest single source of wealth building in the United States. Maria illuminates the connections between racial homeownership and wealth disparity and offers a pathway to close the gap.
---
Dr. Martin Luther King's final campaign from 1965 until his assassination in 1968 was to fight for economic and housing justice. Jonathan helps us understand the importance of housing and integration in improving the criminal justice system.

Bring "When Zip Code Doesn't Matter" to your community
Christi, Jonathan and Maria will guide your group through an interactive learning session to help your community envision a future in which Zip Code Doesn't Matter. Request a FREE 90 minute learning session today. Contact Christi Smith.
Please include your name, email, group name, number of attendees anticipated, time frame you'd like to schedule training, and why is your group interested in hosting a learning session.
Brought to you by:
Sponsored By:
Image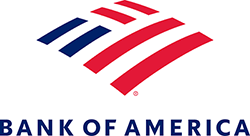 Bank of America recognizes that people and communities of color continue to face significant challenges, and are working to advance racial equality and economic opportunity throughout many of their partnerships, including this one. To drive progress, the bank has committed to invest $1.25 billion over five years to advance racial equality and economic opportunity, building on work they've had underway for many years.