A few years ago, Dennis Willard built a cabin with a handsaw and a hatchet. It took months to extract the timber from a ravine with a makeshift pulley and then cut and stack the wood. The end product was a small cabin with a fireplace and functioning bathroom. It was warm and cozy when it iced or snowed, and it lasted less than one month – not due to any structural fault. The sheriff's office tore it down.
The cabin was Dennis' only shelter. After that, he made do with a tent – until one bracingly cold morning when he lit a propane tank. There was a burst of flames. The tent was engulfed. Dennis was nearly immolated – escaping with burns covering 80 percent of his body. Was that his darkest moment? "No," he says. That came later when he returned to a shed in which he'd stashed his belongings – and found all his possessions bulldozed. Everything – pictures, mementos, letters – was destroyed. 
Fast forward to today, Dennis is a maintenance technician for a 60,000 square foot facility, has a good home, a living wage, and runs a profitable side business. What happened in between is a story of his resilience, the support of a housing and jobs training organization called HopeWorks, and the fruition of impact investing. In our annual Social Return on Investment Report, we explore Dennis' story in detail – as well as those of several members of the community who found support through HopeWorks. We also dig into our numbers: $10.2 billion invested and 78,000 homes created or preserved in 2022.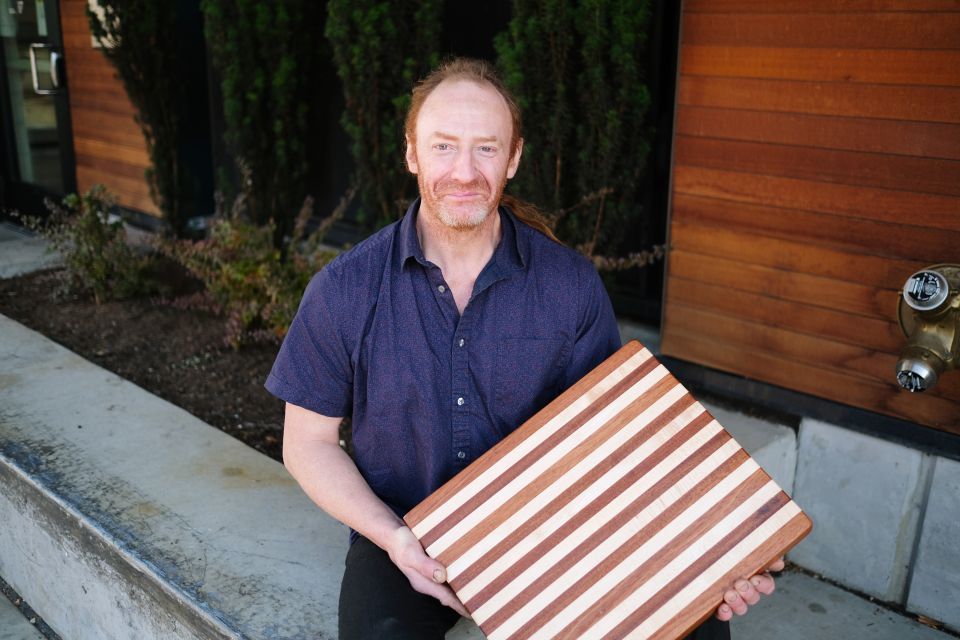 One Bad Break or Tough Choice Away
From Dennis and others who have found help and support at HopeWorks, an important narrative emerges: anyone is a bad break or a tough choice away from losing everything, but it's possible to write a second chapter with the right help. 
"Enterprise is known for our 40 plus years' work in the affordable housing space, and that won't change," Lori Chatman, President of Enterprise's Capital Division, says in the report. "But our work is really about people like Dennis – the ones who turn the handle and open the door, to home."
Dennis first became homeless after a situation with roommates spiraled out of control and he walked away from his house – and his former life. 
To survive, he'd knock on restaurant doors or scavenge dumpsters for food. He stole a bag of rice once – the one and only time he stole – after going days without food. He camped where wild blackberries grew to painstakingly handpick and sell. His most trusted friend was (and remains) a cat named Sprick.
A Turning Point
In June 2019, police were clearing out a homeless encampment under a bridge in downtown Everett. Dennis, one of the occupants, was referred to a counselor – who referred him to HopeWorks. Things accelerated from there – for the better.
By December 6 – he remembers the day – he had a key to his apartment. "All I had were two blankets to my name," he said. The cabinets were stocked with cookware, towels, cleaning supplies. "I had stuff again."
His home at HopeWorks Station provided stability which he parlayed into an internship with HopeWorks – which led to a full-time job – with Housing Hope. Dennis said that he didn't want to work for anyone else and he's now responsible for all the heating, cooling, plumbing, lighting, and electrical across all of Housing Hope's South Everett properties.
"I believe in their philosophy – not just ending homelessness but giving someone an opportunity to work," he said. "HopeWorks gives you all the tools to succeed."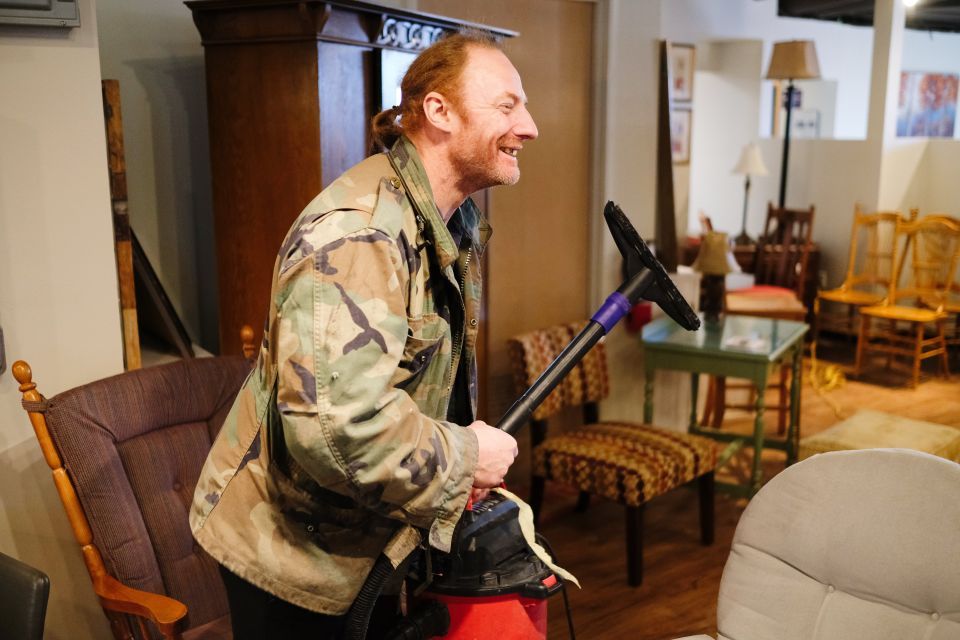 Then and Now
When Dennis arrived at HopeWorks, he had "verifiable zero income." Now he pays full rent himself; recently bought a Ford Ranger ("my credit score is phenomenal"); has a woodshop where he makes everything from hope chests to bedframes to cutting boards – which he sells at Renew Home & Decor (part of HopeWorks' social enterprise); and he plans to buy a house. 
Asked to summarize his experience with HopeWorks, he uses one word: "Beneficial."