A group of 20 leading-edge developers have stepped up to be among the first to embrace the 2020 Enterprise Green Communities Criteria, putting people and places at the center of their development goals.
The 2020 Criteria represent the most advanced version of the award-winning green building standard. For the first time, the Criteria integrate health and well-being features from the International WELL Building Institute's WELL Building Standard v. 2. The collaboration between Enterprise and IWBI marries best practices to promote residents' health and that of the planet. That's good news.
Here are nine more reasons why this First 20 cohort of developers pursuing Green Communities certification gives us hope about the resilience of affordable homes and the future of our changing climate.
1. Assess for success.
Protecting homes before a disaster or emergency strikes is the most effective way to increase resilience as climate change intensifies. The team at Renaissance Neighborhood Development Corporation is doing just that. Their comprehensive vulnerability assessment of Motor City Apartments in Baton Rouge, Louisiana, will inform design strategies and help the building and community mitigate or adapt to risks.
Image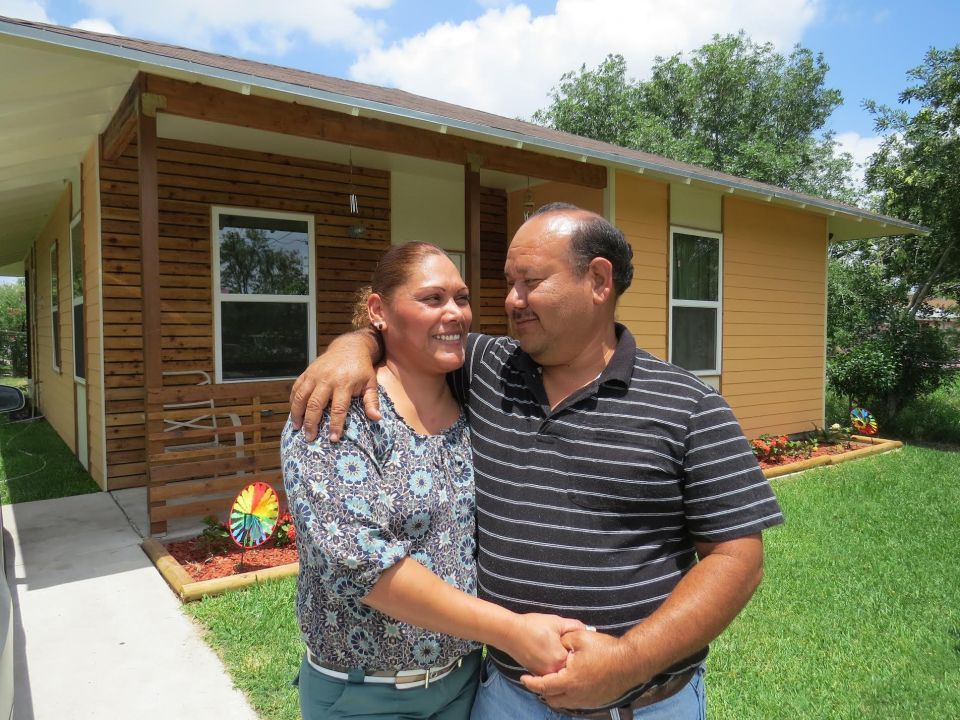 2. It's about community.
Resilience isn't limited to the built environment. In fact, community resilience is key to health, equity and social cohesion. That's why developers of VOA Cadence in Fort Collins, Colorado, (Volunteers of America National Services), Mulby Place in Columbus, Ohio, (Homeport) and Harlem River Preservation in New York (Settlement Housing Fund/West Harlem Group Assistance) are convening cultural advisory groups and completing cultural resilience assessments. These efforts reflect a commitment to view residents as experts, value local history and honor cultural identity.
3. Climate-friendly is pro-pedestrian.
In Washington, D.C., Enterprise Community Development is making it possible for residents of Edgewood Commons to enjoy a healthy, comfortable life in a walkable space with access to transportation. And Housing Catalyst is leading a moderate rehabilitation of Swallow Road Apartments in Fort Collins, Colorado. Its strategic location near two bike paths offers residents the chance to limit their use of fossil fuels while enjoying a healthy, active lifestyle. Hollander Development Corporation is introducing Hillcrest Village, 45 new homes in Manistee, Michigan. The walkable community will give residents access to nearby fresh food, parks and schools.  
4. The water's fine.
Access to safe drinking water is critical – especially during power outages caused by extreme storms and flooding. Communities in New York and Brownsville, Texas, are making sure they're prepared. Thessalonica Court (Jonathan Rose Companies), 19-19 Cornaga Avenue (Brisa Builders Corporation) and Housing Affordability Breakthrough Challenge winner MiCASiTA (cdcb | come dream. come build.) will make potable water available to residents for drinking and sanitation through an easily accessible common source above each property's flood level.
Image
5. Reduced runoff = less flooding.
Controlling storm water runoff helps prevent contaminants from reaching fragile ecosystems and can greatly mitigate flooding. Golda Meir House (2Life Communities) in Newton, Massachusetts, and Cowan Place (McCormack Baron Salazar) in Fort Worth, Texas, are designing sites to manage 90% of their region's rainfall events.  
6. It's electric!
The key to protecting our changing climate is to eliminate greenhouse gas emissions. Several properties in the First 20 cohort are showing the way by turning away from fossil fuels and going all electric. Among those eliminating combustion equipment and moving to zero-carbon electricity are Harmony at Park One (Gorman & Company), Phoenix, Arizona, Arch at St. Michael (Sol design + consulting), Cleveland, Ohio, and the Crossings at Brick Church Station (Triangle Equities), East Orange, New Jersey.
7. Walking the walk to zero.
A building envelope – the roof, doors, windows, floors and walls – plays a major role in the amount of energy a property consumes. Red Clay Manor Apartments (Delaware Valley Development Company), Kennett Square, Pennsylvania, and Riverside I (Pennrose), Wilmington, Delaware, both aim to boost their building-envelope performance by meeting the U.S. Department of Energy's Zero Energy Ready Home certification. That commitment will lower their reliance on fossil fuels and yield significant – and measurable – energy and utility savings.  
8. Seriously cool.  
In 2021, nearly 9,000 people have died due to extreme heat. The danger is real and climate scientists predict the Earth will get even hotter. By specifying a roofing material with a solar reflectance index of  0.65 for 90% of the site's roof, Mamie Nichols Townhomes (Women's Community Revitalization Project), Philadelphia, Pennsylvania, is limiting solar energy absorption, which can increase local temperatures and overtax cooling systems.  
9. (Much) less is more.  
There's no such thing as an over achiever when it comes to fighting climate change. JOLI Building (Denver Housing Authority), Denver, Colorado, and Melone Village III (Auburn Housing Authority), Auburn, New York, have set their sights a step above Green Communities' mandatory building performance standard – already a significant commitment to reducing energy and emissions. They will design energy-conserving building envelopes that further reduce energy utility cost burdens on residents and property owners, limit more greenhouse gas emissions – which is imperative to curtail climate change – and create more comfortable homes for people across all climates and seasons.
Need more inspiration? Follow the Green Communities First 20 cohort  on their climate action journeys.
Interested in certifying your property to Enterprise Green Communities? Contact certification@enterprisecommunity.org.