After receiving a $55 million New Markets Tax Credit (NMTC) award from the U.S. Treasury Department's Community Development Financial Institutions Fund recently – marking our 15th award and over $1.1 billion received to date – we're thrilled to share the closing of three high-impact NMTC developments. 
"Enterprise is proud to play a role in financing these projects that benefit low-income individuals and families across the county," said Leah Rogan, managing director of Enterprise's New Markets Tax Credits business. "By increasing access to childcare, healthcare services, affordable homes, and healthy foods, these projects will significantly impact people's lives for years to come."
The Crossings at Brick Church Station
East Orange, New Jersey
Enterprise investment: 
•    $7 million in NMTC allocation
Developer: Triangle Equities
Image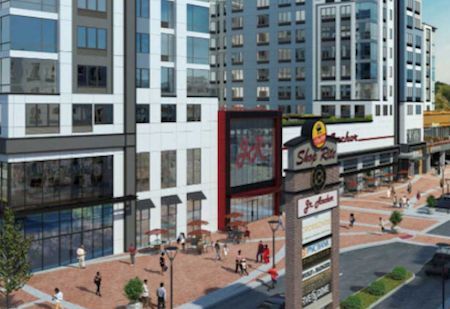 This mixed-use project will prompt economic growth through the transformation of the Brick Church shopping center into a multi-phase, urban, mixed-use town center. The overall development will create over 400 mixed-income rental units, a federally qualified health center, approximately 200,000 square feet of retail, restaurants and commercial space, a pedestrian promenade, and a 1,200-space parking garage.
Enterprise's investment financed an 80,000-square-foot retail space to be anchored by a ShopRite supermarket and a 5,000-square-foot federally qualified health center. The Crossings will also feature an onsite workforce development space complete with job and skills training, resume and interview preparation.
The impacts of the new developments will be broad: new affordable housing; over 80 quality, accessible, and permanent full-time jobs; the creation of 450 construction jobs; the only full-service grocer in over two miles; affordable urgent, primary, dental, and mental health care; new retail stores; and below-market rents. 
Denver Housing Authority Sun Valley Food & Restaurant Incubator
Denver, Colorado
Enterprise investments: 
•    $7 million in NMTC allocation
•    $6 million in debt financing from our Community Development Financial Institution
•    Enterprise Housing Credit Investments (EHCI) Low Income Housing Tax Credit (LIHTC) investment (126 LIHTC units)
Developer: Denver Housing Authority
Image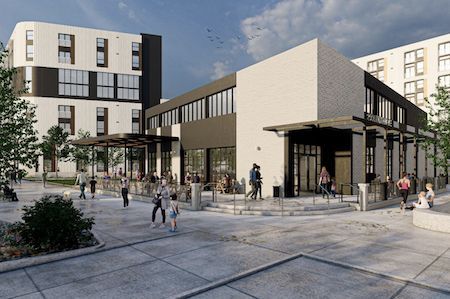 This new construction will create a 6,800-square-foot food and restaurant incubator and a commissary kitchen along with seven 'live-work' rental units. The food and restaurant incubator will offer a commercial kitchen and subsidized restaurant kiosks to entrepreneurs from the Sun Valley neighborhood. Participants will gain experience in restaurant operations while developing their business concepts in a supportive, low-cost environment. The live/work units will reside on the top floor of a two-story building – the bottom being occupied by commercial retail spaces. 
The project is based in Sun Valley, a Denver neighborhood with an 86% poverty rate and an unemployment rate of 34% (over 4 times the national average). Obsolete public housing at the site will be completely redeveloped as part of Denver Housing Authority's $30 million Choice Neighborhood Initiative grant from HUD. The master plan includes high-quality, mixed-income rental homes, creating new opportunities for employment, and adding commercial amenities that will meet the needs of community residents.
Escalante Meadows
Guadalupe, California 
Enterprise investment:
•    $6 million in NMTC allocation
•    $23.6 million in EHCI LIHTC investment (77 LIHTC units)
•    $19.3 million Affordable Housing and Sustainable Community (AHSC) award
Developer: Housing Authority of the County of Santa Barbara 
Escalante Meadows will replace an outdated public housing complex with a combination of 80 LIHTC-financed affordable homes and a 20,000-square-foot community center anchored by an early childhood learning center and a wellness center providing services to this low-income, rural community in Santa Barbara County. 
The community center will serve 75-100 children per year while the wellness center will help local families with access to critical resources such as medical screenings, Covid testing, housing access, and counseling, as well as training and workshops in leadership and workforce development, financial literacy, education, and health and parenting. The remaining portion of the community center will feature a community room, outdoor play space, a computer lab, and access to a commercial grade kitchen.
These services will support this rural community in Santa Barbara County where 89% of students receive free or reduced lunch. Escalante Meadows is the largest affordable housing development to take place in Guadalupe in 20 years and it is our first LIHTC deal with the Housing Authority of the County of Santa Barbara.
With technical assistance from our California Affordable Housing and Sustainable Community team, Escalante Meadows received a $19.3 million AHSC award for community upgrades with $12 million for a housing loan, $7.1 million for transportation projects, and $209,000 for program creation. The development will contain 1.6 lane miles of bikeways and over 3,400 feet of new walkway in conjunction with Caltrans, providing a key pedestrian network gap closure. The development will also procure one electric bus for the Guadalupe Flyer local bus, as well as 42 electric vanpool vans in partnership with Calvans. The final elements include construction of a new publicly accessible restroom at the Amtrak station, two publicly accessible EV Charging stations, and one new bus shelter.
Learn more about our NMTC product.