Tina Rogert manages a jobs training program and furniture store in Everett, Washington and recently moved into a home of her own. Moving up in a job and getting your own place may seem like a typical sequence of events. But Tina's path has not been smooth or ordinary.
"For a person who's never struggled with trauma, addiction, or poverty, it may not seem like a big deal," she said. "For me, it's everything."
Tina credits the support she received from job training and housing organizations HopeWorks and Housing Hope with her ability to rebound from periods of addiction and homelessness.
In our annual Social Return on Investment Report, we share more of Tina's story – as well as those of other members of the community who found support through HopeWorks, an Enterprise partner and the social enterprise arm of Housing Hope, an affordable housing organization in Snohomish County. "We're proud to have provided our own support through impact investments, grants, and other assistance," said Lori Chatman, president of Enterprise's Capital Division.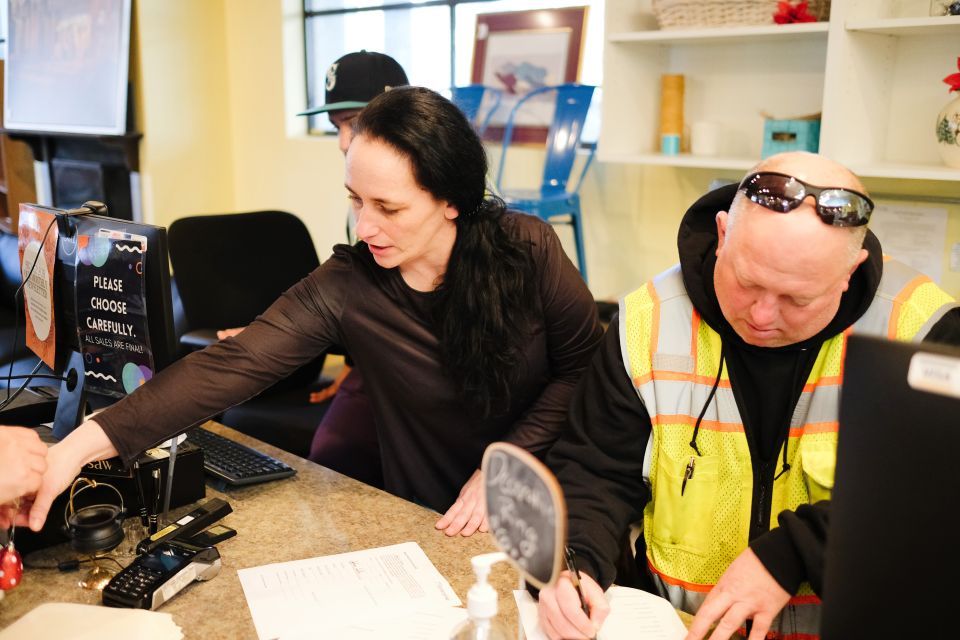 Maneuvering Ups and Downs
Tina first started using drugs and alcohol when she was 12. Thirteen years later, at age 25, she had a daughter and entered rehab. "I started a family, got clean, and had a pretty normal life for a while," she said. This period of stability did not last. 
Tina says she was clean for 12 years until "some traumatic things happened, including the death of my kids' dad and my little brother." Raising three kids at this point, she relapsed into drug and alcohol use, bouncing around the Everett, Washington area, and becoming homeless. Her kids went to live with family because she was "extremely unwell—both mentally and physically" and not able to care for them.
 "My family broke apart and I was broken – emotionally and financially," she said. 
Marrying Housing with Job Training
Tina, who grew up in rural Snohomish County north of Seattle, got back into treatment and at age 43 was able to move into an apartment with her three kids through Housing Hope.  The next important step: the job training program that changed her life. For Tina and the many others who have successfully completed the program, HopeWorks has helped to create pathways to self-sufficiency through educational opportunities and job training. 
Specifically, the program offers 10-week training courses in one of four career areas: culinary arts, landscaping, retail sales, and childcare. Some employees stay on with HopeWorks – in fact half of the staff are former trainees.
Throughout the duration of the program, HopeWorks staff also help with housing, stressing the interconnected importance of having a stable home in addition to employment.
"You can't keep a home for long without employment. And you can't stay employed for long without an affordable home," said Renata Maybruck, chief operating officer for HopeWorks and Housing Hope.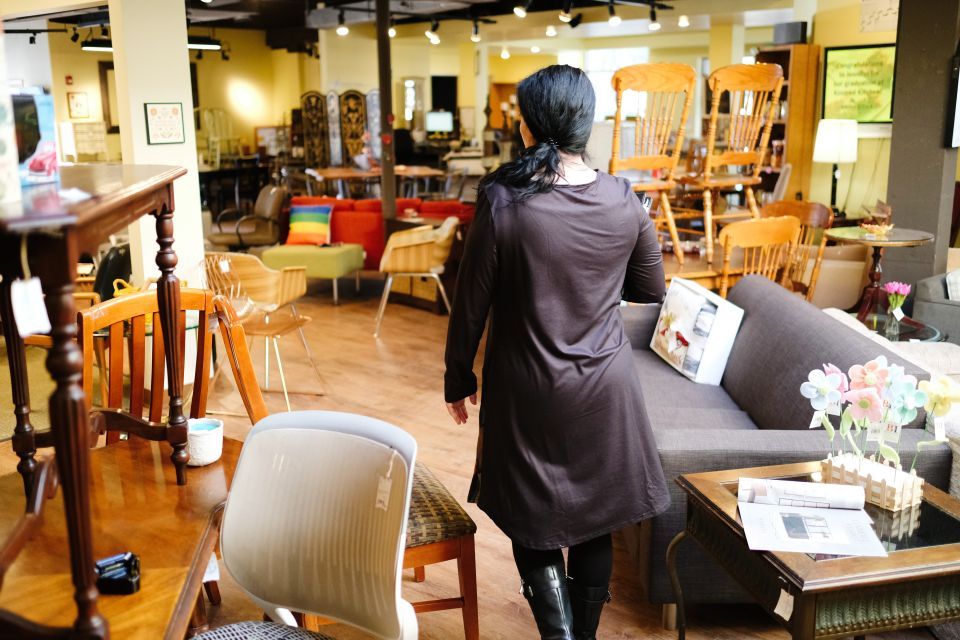 Taking Charge
Tina got into the HopeWorks program to "stay busy" and earn some money. "I was not interested in furniture, but I appreciated the support," she said. After graduating from the three-month training program, she started as a sales associate in the store. The position grew to full time and then she drove the delivery truck. She moved on to become assistant manager and ultimately director.
When Tina first started at HopeWorks, she was receiving childcare subsidy – all of the benefits she could qualify for. "Now, I'm moving toward the last piece of being 100% self-sufficient. Since beginning my journey here, I've been able to work my way out of subsidized housing and off assistance, and we have since moved into a 4-bedroom house on an acre. HopeWorks offered me the support to land on my feet."
Tina's children are now 8, 20, and 24 and they will all be living with her there.
"The support here is incredible," said Tina. "They believed in me when I didn't yet know how to believe in myself."