Going to the mall? Didn't think so.
While malls once replaced downtowns as gathering places and hubs of activity, the rise of online shopping and decline of big box stores means many have closed, and others are struggling for survival with shuttered shops and diminishing foot traffic. 
Could mall-to-housing conversion be a part of addressing the country's affordable housing shortage? In a new white paper, Enterprise senior research analyst Ahmad Abu-Khalaf examines the promise and challenges of converting malls into affordable housing. According to estimates, repurposing the best-suited 10% of the nation's 947.5 million square feet of strip mall space for redevelopment could create over 700,000 new multifamily homes across the U.S. 
Other potential solutions to the nation's housing crisis – such as office to housing conversions – can face big physical and financial challenges. Vacant or underutilized strip malls, however, offer developers a unique opportunity to repurpose these properties into highly sought-after housing options: multifamily housing or mixed-use developments with a housing component.
We spoke with Kyle Paine and Amy Casciani, two developers on opposite sides of the country, to learn more about their experiences and challenges converting malls to housing. 
Paine is president and CFO of Community Development Partners, an affordable housing developer with offices in Newport Beach, California, and Portland, Oregon, who co-led the transformation of a Southern California strip mall into a mixed-used property with affordable multifamily housing and community-serving space. Casciani is a real estate developer who co-led PathStone's effort to convert a former Sears anchor store to an affordable housing property for seniors.
Your properties are in different parts of the country, and yet you share a similar experience converting a mall to affordable housing. What's the potential for this type of conversion?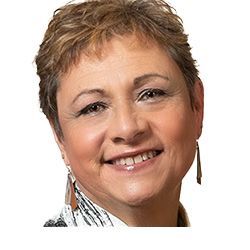 Amy C.: Malls that are blighted offer a huge opportunity for developers. More people are working from home and online shopping continues to rise, so the need for malls and stores is not as great. You're not only going to address the affordable housing issue, but you're also going to create an environment for economic growth. That was our objective and that's going to stabilize neighborhoods and communities by utilizing creative, adaptive re-use to create in-fill affordable housing and revitalize the underlying sites. There's a huge opportunity and it should be tapped.
Kyle P.: I agree! Our project was an underutilized strip mall that had not had any real improvements in 50 years, so it was a blight on the community. At the same time, there were some small mom-and-pop retail businesses that had been there for years and would benefit from infrastructure improvements and increased foot traffic. We worked hard to communicate our plans to build buy-in from those shop owners, while also tackling the community's housing issues.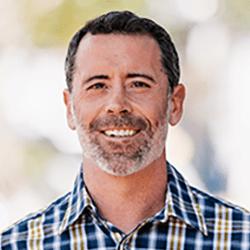 Our site in Santa Ana was a little bit unique because of its limited size. It was challenging to fit a substantial amount of housing on site. But again, I think the approach gives you a local, mixed-use community where the retailers are supported by the housing and vice versa. It's also a good way to skirt potential NIMBYism. We can say we're creating something desirable for different stakeholders. It's revitalizing the retail area which the entire community can use.
Amy C.: Yes! And we found that a lot of the malls that are blighted now were originally built in a very good location, close to other essential services. They're close to everything that you need for affordable housing, including healthcare services and grocery stores. So that's what makes them a great opportunity.
It does sound like a great opportunity, yet you faced some challenges. What are the biggest challenges with these projects? 
Amy C.: The top challenges for me included figuring out how to take a box store and meet all the state and local building codes. The other challenge came after that. We were able to take a large box store and meet all the building codes, but then the number of units that could be produced by the conversion was not enough to financially sustain the development. So, what we ultimately ended up doing was not only adaptive reuse, but we also added on a new construction building so that we would have a sufficient number of housing units.
With the new construction, we needed to make sure the residents there did not feel isolated, so we built a skywalk between the two residential buildings. We really wanted to focus on the unique part of being within a mall, so we made sure residents had access to the larger development without going outside. 
How about you, Kyle? What were the challenges for you with the strip mall conversion?
Kyle P.: For us, the biggest challenge was parking. The broader community is an older established residential neighborhood and this was their only retail area. With new households coming in, neighbors were asking for parking. We needed to figure out how to land on the number of parking spaces to meet the needs of the residents while also appeasing, to some degree, the existing households. We ended up adding a parking garage on one level and implemented lifts to create additional parking. 
Then we worked with the existing businesses individually to help them rebrand. During the construction process, we made sure to assist them if their income was being negatively impacted, which is important because these are small businesses dependent on traffic from people walking by.
What was the condition of the original site for each of you? How did you come across the opportunity and how did you determine this would be a good fit for housing?

Kyle P.: This site was a defunct gas station amidst a sea of parking lots. To envision the project, we had to think about how we could accommodate the existing retailers while also achieving the necessary number of housing units to make the redevelopment financially viable. We were able to leverage some of the retail income to size up our permanent debt and help pay for the entire redevelopment project. 
We recognized the promising potential for a mixed-use development, engaged with the city, and were able to gain their support. We knew the gas tanks had already been removed and that a streetcar was coming, with two stops within a quarter mile of the site. We initiated a general plan amendment to develop a specific zoning plan for the redevelopment site, a process that took some time, but was met with the city's support. 
Then we approached the city for funding, and they provided a commitment of gap funding. We bought the site, still trying to get our tax credits, but knowing we had that gap financing. We tried to go for some cap-and-trade funding, which is a California-specific source for mixed-use communities, but the project was too small to get awarded. We went through a couple iterations before figuring out how to finance the deal, which included 9% Low-Income Housing Tax Credits. 
Amy, how about your experience? What was the condition of the original site, the opportunity, and the challenges that you worked through?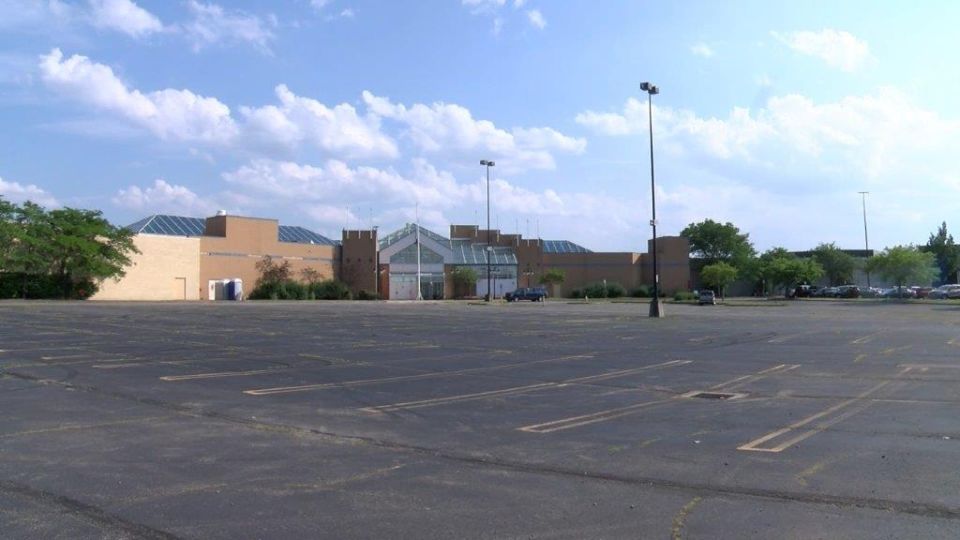 Amy C.: This site is in one of the first suburbs around Rochester, New York. Many of the residents who live in the community are older or elderly – people bought into the community in the 1950s with their families. And as their families left, they stayed on. It was a working-class community – most of the people worked at Kodak. 
We already had a senior housing development in that community, and we had about a hundred people on a wait list, so there was a huge need. There is a hospital close to the site, and health care and services for elderly residents would be part of the redevelopment project. We had a need and a market for this. So, how could we acquire and redevelop one of the mall's stores? This was a million-square-foot, two-story mall with more parking than you could ever need. 
We experienced some challenges in the property acquisition process. The property owner sold us the building that included the former Sears big-box store, but he wouldn't sell us the land under the building. So, we had to have a ground lease. But then to add courtyards to the building to meet lighting and ventilation codes, we were only able to create 78 housing units under the building envelope, but we needed at least 150 housing units to make the redevelopment financially viable. So, we had to go back to the seller and buy or get a ground lease for land to build the additional building.
We finally did that, and we ended up partnering with the umbrella agency overseeing the hospital to provide services for the frail elderly. My vision was that this complex would allow seniors to truly be able to age in place.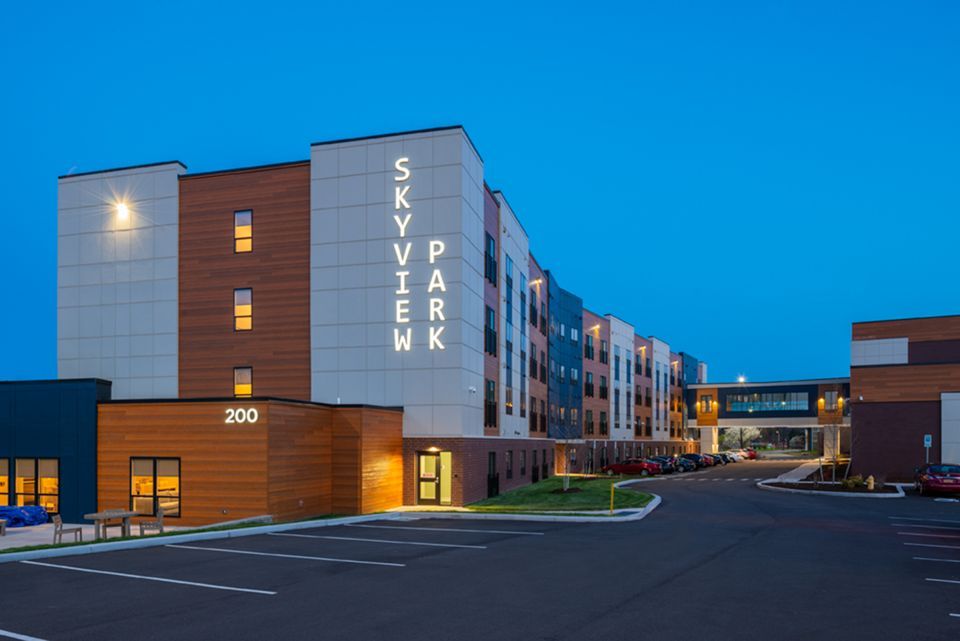 You've both been involved in a wide variety of projects. How would you compare the mall conversion to other repurposing or conversion strategies? 
Kyle P.: It's certainly a bit more challenging when you combine housing and retail components. We've done some motel conversions as well, but it's just a whole new concept. Our property management company specializes in affordable housing but has limited experience in retail. Trying to find someone with retail or commercial experience to understand the affordable housing-related processes and challenges is difficult. They're just two different worlds. It's complicated but can be done – it just takes a little more effort.
Amy C.: I totally agree. Generally, we develop housing, but don't develop commercial. When we do, we would often rely on the for-profit developers to do that portion.  If there's a way to do this with a partner, I think that makes sense. A lot of nonprofits might not have the time to do this kind of complex deal because they're understaffed right now.
What would recommend to others who are in your position, starting out on this type of a conversion? Would you do it all again? What would you do differently?
Kyle P.: First, I'd aim for more housing units if possible. In our case, we managed to create 51 units and that proved to be challenging. The site's limitations played a role, but more housing units would have been great. 
Also, communication is key. It's so important to communicate with all the stakeholders early on to secure their support. We did have early and multiple conversations with the commercial retailers that were there and that was important, but even more communication during construction would have been beneficial. Despite the challenges and hurdles, I would definitely do it again.
Amy C.: I would do it again also. This kind of conversion project has the potential to change communities. I would have liked to have had more communication with the present owner. 
Because this was an adaptive reuse – these kinds of projects can be a little more costly than a new construction. I would try to make sure that everything meets the needs of the project with regards to regulations and requirements. So many lessons learned! But I would absolutely do the same thing over again. I think it's a great model.