Bill Oldham has joined our Solutions team in Detroit as a program officer. He is working on the Detroit Home Repair Fund and with our partner community development organizations to ensure they can continue providing programs and services to communities in need.
A native of Detroit, Bill earned a bachelor's degree in political science from Wayne State University and a master's degree in public administration from Eastern Michigan University. 
Image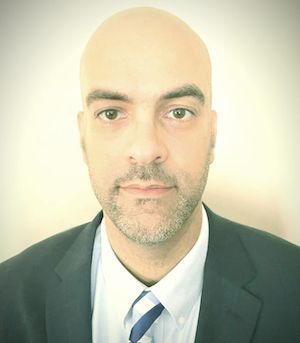 Bill hails from a diverse background with one parent from Detroit and one parent from rural Appalachia. After seeing the struggles of marginalized and underserved communities firsthand, Bill made a choice to give back through service. 
While searching for a career path Bill thought, "I can count widgets for corporate shareholders, or I can count widgets for community shareholders." He followed his heart and chose community development and growth as the best avenue to help others.
Prior to joining Enterprise, Bill worked for the 8 Mile Boulevard Association (8MBA) in 2018 as a program manager. At 8MBA, Bill was able to plan, fundraise for and market, a 650-person event for 8MBA that raised a substantial amount of the operating budget for the following year. 
Bill was recruited by Wayne Main Street, a local economic development nonprofit, to help create and produce a new three-day festival featuring an art fair, flea market, live music and food. In 2019, Bill joined the Detroit Land Bank Authority, where after six months he was overseeing development deals in four of the city's seven districts. 
Bill enjoys museums, writing music and travel. He is fond of book fairs, camping and the occasional dance lesson. He spends his free time practicing tai chi, drinking chai tea and relaxing with his family.