There was much to celebrate recently with two grand openings, a groundbreaking and a financial closing for a total of more than 300 affordable homes in Los Angeles and Santa Barbara counties.
From permanent supportive housing to an early childhood learning center to retail space for a full-service grocery, Enterprise proudly provided financial support and technical assistance to these new developments.
Coming Home to New Downtown Los Angeles and Santa Barbara Apartments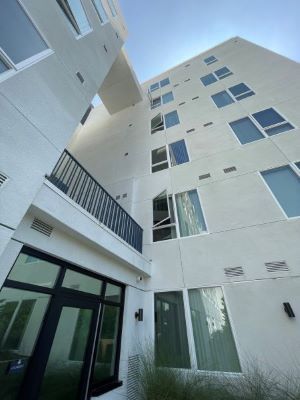 Ingraham Apartments started welcoming residents homes this summer to 120 studio apartments – a mix of affordable and permanent supportive housing. Developed by SRO Housing Corporation in downtown Los Angeles, Ingraham will provide homes to chronically homeless individuals, homeless veterans, and formerly unhoused people with physical and mental disabilities.
Each studio provides private kitchens and bathrooms, plus the development features on-site supportive services, indoor and outdoor recreation and lounge spaces, laundry rooms and parking.
Enterprise brought $20.5 million in Low-Income Housing Tax Credit (LIHTC) equity to Ingraham Apartments.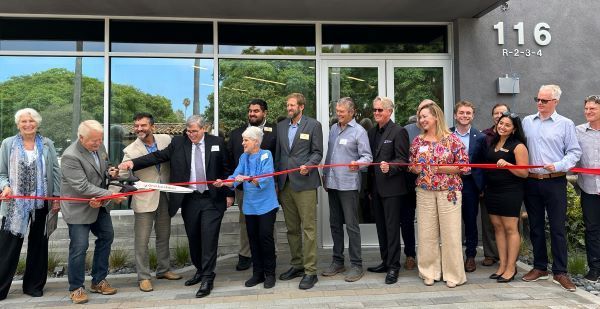 The Housing Authority of the City of Santa Barbara had a grand opening in late August for Vera Cruz Village, 28 affordable homes for unhoused residents. This newly constructed development will provide permanent supportive housing for households with low-incomes, residents with disabilities, and people experiencing homelessness.
Located on Cota Street, the property was originally slated as market-rate housing, but when the deal fell through, the housing authority took the opportunity to buy the property in 2020 to develop into affordable homes.
Enterprise brought $9.3 million in LIHTC equity to the development. 
Breaking Ground in Guadalupe, Santa Barbara County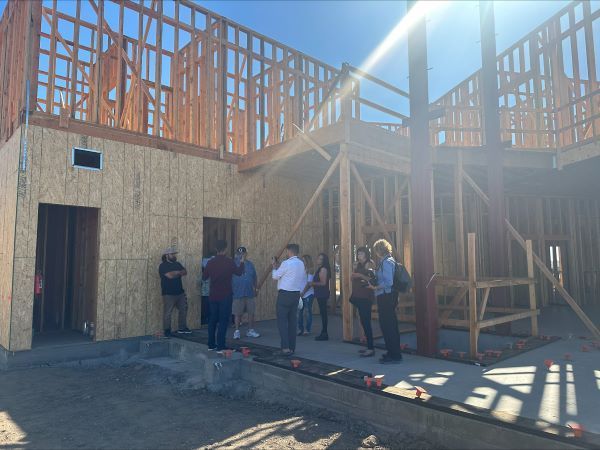 In August, the Housing Authority of the County of Santa Barbara celebrated breaking ground on Escalante Meadows. This development will replace an outdated public housing complex with a combination of 80 LIHTC-financed affordable homes and a 20,000-square-foot community center anchored by an early childhood learning center and a wellness center providing services to this rural community in Guadalupe, California. The community will also see transportation improvements and new bicycle lanes and sidewalk construction.
Enterprise provided $23.6 million in LIHTC equity, $6 million in New Markets Tax Credit allocation, and technical assistance to help secure $19.3 million in Affordable Housing and Sustainable Communities awards.
Financial Closing of Jordan Downs in South Los Angeles
Enterprise recently closed $28.3 million in LIHTC equity for phase four of Jordan Downs that will bring 90 new apartments, of which 76 are affordable, to South Los Angeles. The development is a multi-phased plan to redevelop Jordan Downs, a 700-unit public housing community in Watts built in the 1940s.
Developed by The Michaels Organization, this phase four development will be designed to meet LEED Gold certification with green features including solar panels, grey water system, and storm retention system. 
Upon completion, Jordan Downs will have 1,500-plus new affordable and market-rate apartments. Some affordable homes are already completed and occupied as is Freedom Plaza, a retail center that includes a full-service grocery.