Stephany De Scisciolo
VP, Impact, Evaluation, and Population Health
Stephany De Scisciolo, Ph.D., is the vice president of impact, evaluation, and population health at Enterprise Community Partners.
Stephany drives the collection and dissemination of data and information within Enterprise and across the affordable housing industry to support innovative solutions that demonstrate achievable impact. She leads a multi-disciplinary team of researchers, data scientists and evaluation specialists creating tools and resources for use in the field, cultivating key partnerships and implementing a robust research agenda. An expert in evaluation and impact assessment, Stephany's professional interests focus on addressing societal inequities using affordable housing as a platform for better life outcomes.
Stephany began her career at the U.S. Environmental Protection Agency where she played a critical role in the development of the agency's Indoor Environments program. A published author and sought-after speaker, she has appeared on numerous panels and guest lectured at Queens University of Charlotte and the University of North Carolina—Charlotte. 
Prior to joining Enterprise, Stephany managed her own consulting practice where she supported public and private sector clients in translating data and other technical information into communication products suitable for diverse audiences.
Stephany holds a doctorate in public policy, with a concentration in health policy, from the University of North Carolina–Charlotte and a bachelor's degree in political science Wellesley College.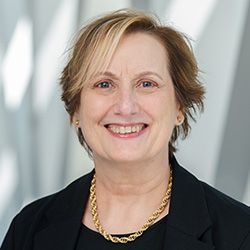 410.772.2785
Office Location
Columbia Headquarters
70 Corporate Center
11000 Broken Land Parkway,
Columbia, MD 21044